Martha Jackson Jarvis at Dumbarton Oaks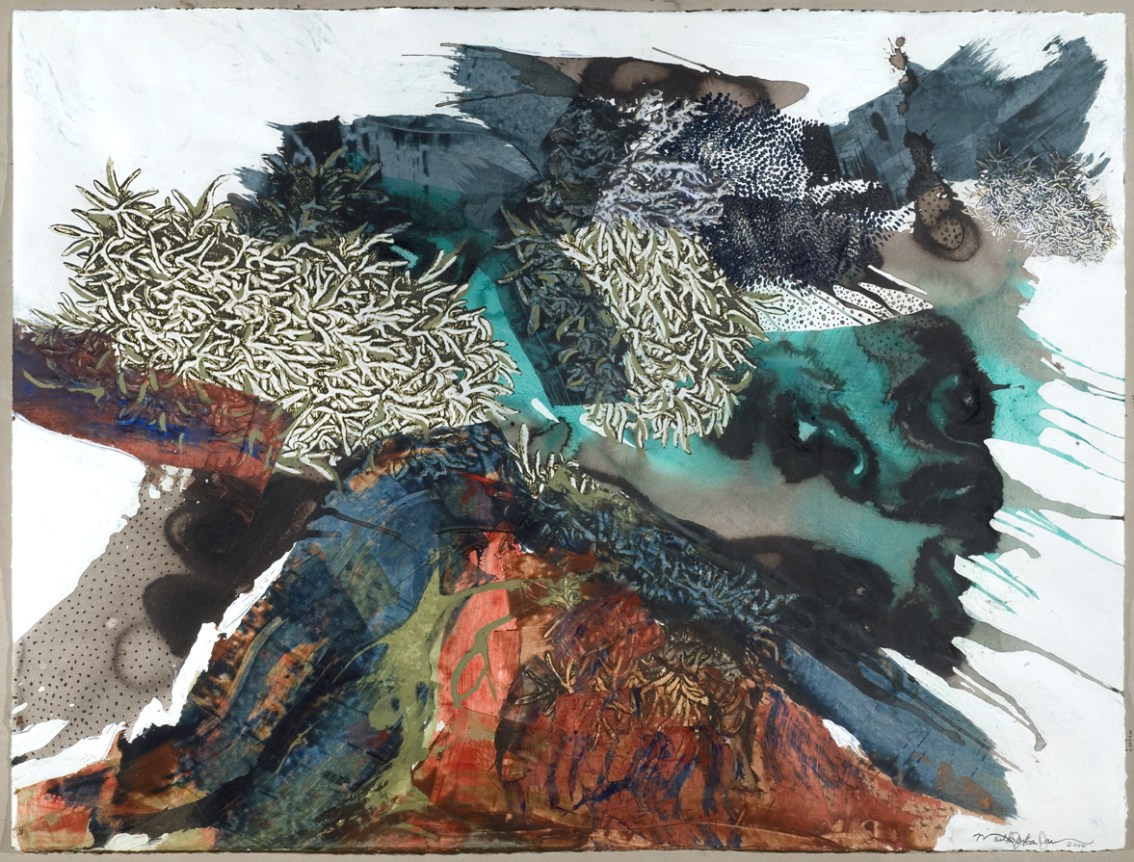 Extended until September 2, 2018, Dumbarton Oaks's installation of mixed media sculpture and works on paper, all inspired by natural forms and materials, by noted Washington artist Martha Jackson Jarvis.
The project bridges the institution's historic gardens and museum collections, and features works in stone, wood, and mosaic; assemblages made of sticks and vines; and paintings on paper combining plant imagery with gestural abstraction. The title, Outside/IN, refers to the fact that the exhibition spans both outdoor and indoor spaces. It also suggests how the artist, like many before her, brings together in the studio materials and images often initially encountered and collected outdoors.
In an unusual collaboration between the artist and curators, Jackson Jarvis's work is juxtaposed with objects from the museum collections. Like the peoples of past cultures, including Byzantium and the ancient Americas, Martha Jackson Jarvis is inspired by the belief that everything animate and inanimate possesses a life force.
Martha Jackson Jarvis grew up in Lynchburg and Philadelphia, studied at Howard University, and received a BFA from the Tyler School of Art and an MFA from Antioch University. She taught for many years at Maryland Institute College of Art and was the visual artist consultant to Julie Dash's 1991 film Daughters of the Dust, about an African American family on Georgia's Sea Islands in the early twentieth century. Jackson Jarvis's own experience as a child growing up in the segregated South continues to inform her work, especially her early attachment to rural life and her experience of nature, as well as her understanding of the distinctive patterns of African and African American culture.
Dumbarton Oaks is located at 1703 32d Street in Georgetown.
*/