From Maritime to Fitness Time: Barre3 Georgetown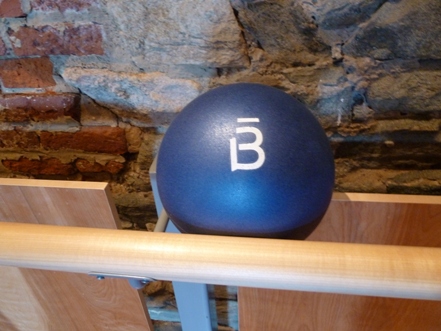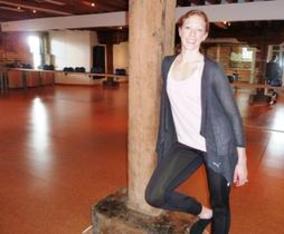 Studio manager LeeAnne Cress recently gave The Georgetown Dish a tour of Barre3, the hottest new fitness studio on Georgetown's waterfront.
In keeping with the philosophy of franchise founder, Sadie Lincoln, the '3' in Barre3 symbolizes balance, a core value of their business, practice and life. Classes are designed to transform the body to one of equal balance, strength and flexibility. Lincoln began teaching group exercise 20 years ago while attending UCLA, and continues today, at Barre3's flagship studio in Portland, Oregon, where she continues to be inspired by her three favorite disciplines: ballet barre work, yoga and Pilates.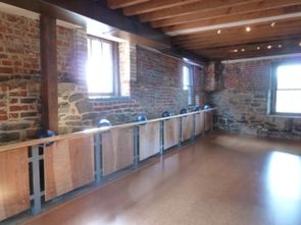 Chris Coppola, project architect from Heffner & Weber design build firm, transformed the space that most recently was an open office. "Our biggest constraint was adapting to the historic site," said Coppola. "We weren't allowed to to attach anything directly to the brick, stone walls or existing beams." The decision to "use glass walls showcases these historic elements." Heffner & Weber also did the construction of Le Pain Quotidien on M Street and Ris restaurant.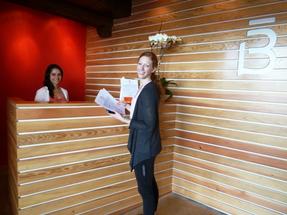 "Our spot is very special," says Cress. "Barre3 Georgetown is the first east coast spot for the popular franchise," located on the ground floor of Old Dodge Warehouse (owned by RB Properties) at the corner of Wisconsin Avenue and K Street, site of D.C.'s second oldest building. Dating back to the late 1700's, the structure was built by merchant brothers, Ebenezer and Francis Dodge.
Dr. James Philip Noffsinger, architect for the National Park Service, wrote this in 1966: "The Dodge Warehouse is the center building in a group of three late 18th century Georgetown waterfront warehouses. It has escaped not only excessive alteration but the seemingly inevitable destruction visited upon—in one form or another— nearly all of the waterfront structures dating from Georgetown's maritime era in the 18th and early 19th centuries. Although merely functional in design, the Dodge Warehouse possesses an architectural integrity of character that is matched by few commercial structures, large or small, in the Georgetown Historic District." For a photo of the old warehouse, click here.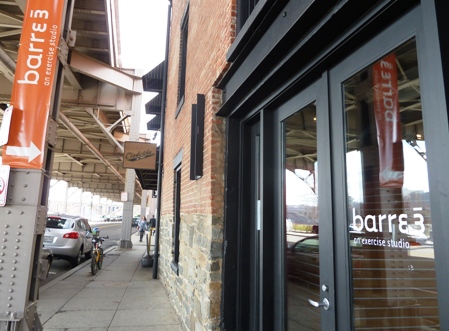 Barre3 is located at 1000 Wisconsin Avenue. Tel: 202.450.3905