Marine Corps Marathoners Can Fill Up with Pasta Super Portions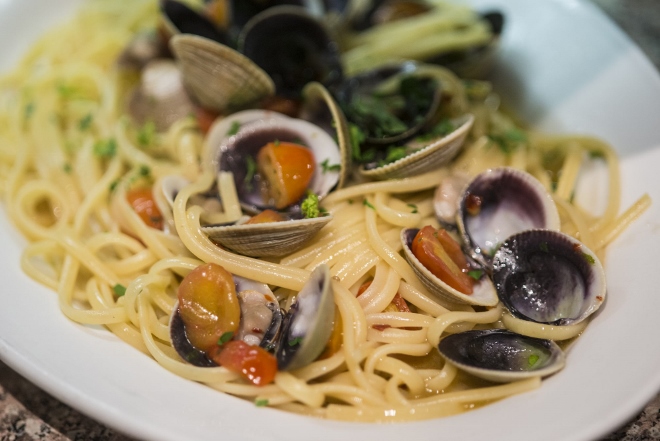 Marine Corps marathoners: Run on a full tank.
Il Canale, Georgetown, is offering marathoners a carb-loading pasta bonus the day before the race and on event day, Sunday October 27, day or night.
Any pasta dish on the menu will be served up supersized for marathoners. Just tell the waiter you are doing the 2013 Marine Corps Marathon.
Be supersized for the price of a regular portion.
Fan Bonus: the jumbo deal extends to the marathoner's accompanying friends and family: everybody at his or her table.
Saturday October 26 and Sunday October 27, run, walk, jog or crawl into il Canale Pizzeria and Ristorante, 1063 31st Street (next to the C&O Canal) Georgetown … and fuel up. Tel: 202.337.4444