Manchester United in Georgetown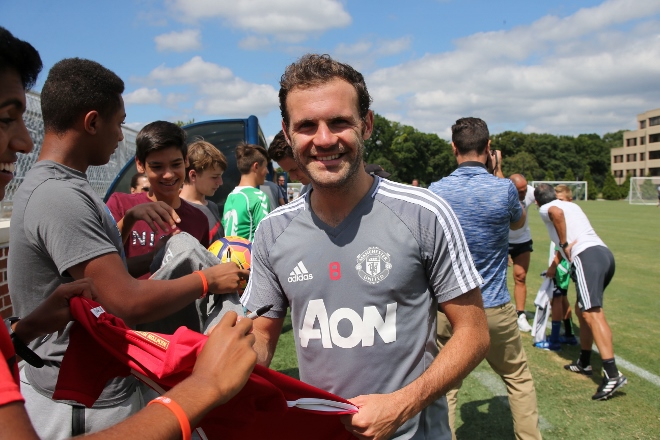 For the last two days, Georgetown University has hosted one of the biggest soccer clubs in the world. As a lead up to an International Champions Cup match, the Hoyas hosted Manchester United for two practices and a pre-match press conference.
Although word got around that the Manchester guys were in Georgetown, there was no formal announcement of the practices. That said, local youngsters heard of the practices through the sports grapevine and showed up for autographs.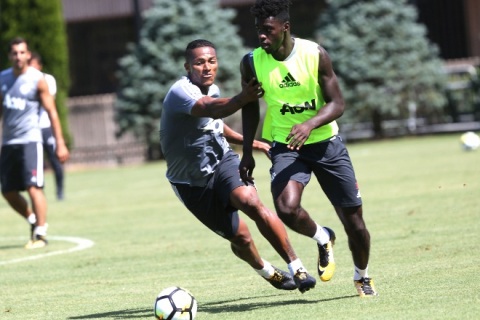 "One of the unique things of being at a place like Georgetown is having the opportunity to host teams like Manchester United, the Argentine National Team and MLS teams when they come into town to play DC United," said Georgetown Head Men's Soccer Coach Brian Wiese.
"It's special for our guys to get up close and personal and watch some of their idols and heroes from five feet away."
Man U faces FC Barcelona in the International Champions Cup at FedEx Field on Wednesday (July 26). This is preseason for the Premiere League giants who have already gone 4-0 while in the United States.
Georgetown's Shaw Field has hosted many MLS and international squads including the Argentine National Team in 2015. The campus is a natural partner for visiting teams from all over the world and Georgetown as well as its student-athletes benefit from so many big time players coming into the region.The soccer student-athletes and coaches were able to volunteer with the team and observe practice as well as meet some of the players following training.
The match is the final fixture in the states before Man U returns to Europe for its last two preseason contests.