The Man in the High Castle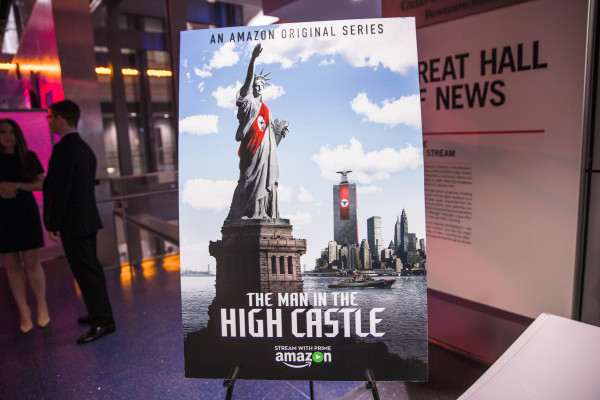 "Today it seems like fascist themes and provocative questions are more relevant than ever, almost fifty years after the height of the Cold War. What will you be willing to sacrifice for freedom?" That was the opening theme of Amazon Studios' introduction to the DC premiere of the first episode of The Man in the High Castle at the Newseum that launched on Amazon Video on November 20th – an instant hit with customers and critics alike. "For all of us at Amazon Studios, it very gratifying to see such an overwhelming response to the show. This has been a labor of love for more than two years for all of us; but for many of our producers, it has been a journey that started almost a decade ago," according to Amazon exec Morgan Wandell. The screening was followed by a panel led by The Hill's Bob Cusack and Nazi propaganda expert Steve Luckert, Ph.D.
The Man in the High Castle is based on Philip K. Dick's award-winning novel and explores what it would be like if the Allied Powers had lost WWII and Japan and Germany ruled the United States. "Phillip K. Dick's daughter Isa Dick-Hackett, David Zucker and Ridley Scott started this odyssey back in 2006 when they first sold the project to the BBC," Wandell added.