Mama Rouge: A Culinary Journey at Washington Harbour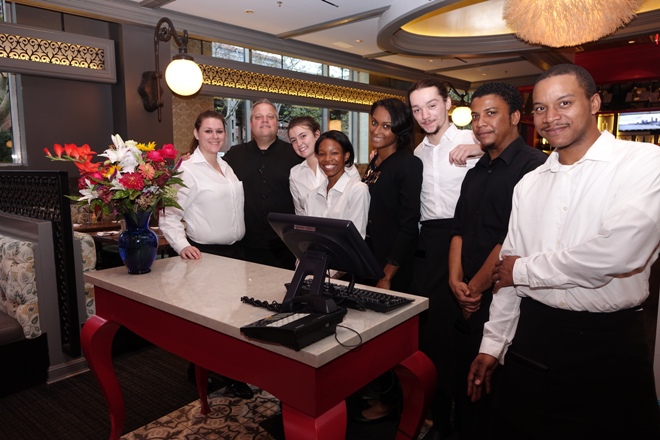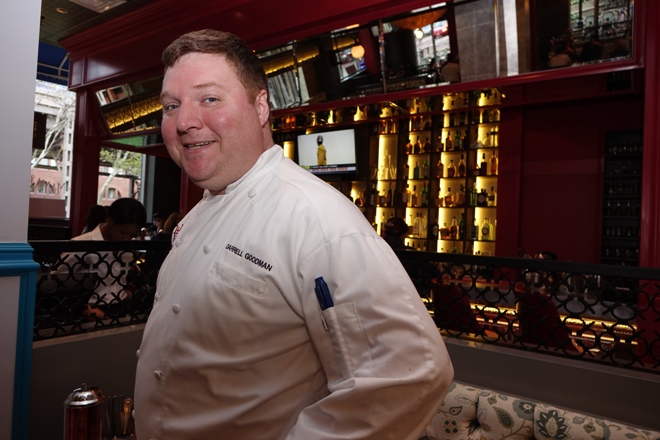 "It's a completely different style of food," says Darrell Goodman, executive chef at the recently opened Mama Rouge. "I'm excited about the opportunity to expand my acument with this type of culinary."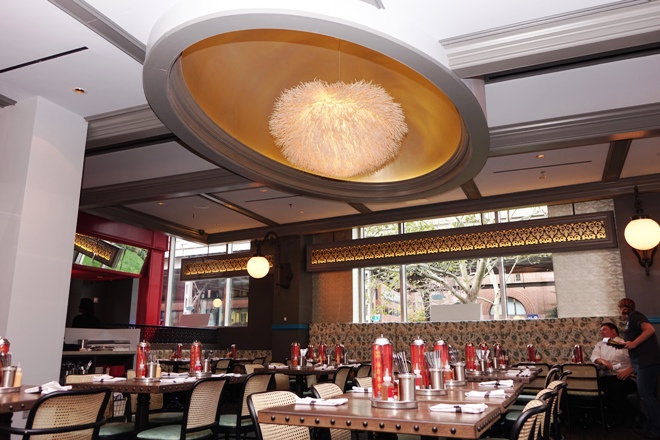 The newest dining venue at Washington Harbour really is new. With its classic French cocktails, entrées and desserts, on the menu with exotic Asian dishes including Myanmar dumplings and Fishmonger Sriracha stew, the concept is "opening up our menu to more palates," explains general manager, Mark Underwood. "Our bistro is not French and Southeast Asian fusion, but rather "side-by-side, authentic, fresh (no freezers in the kitchen!) old-style, from scratch cooking."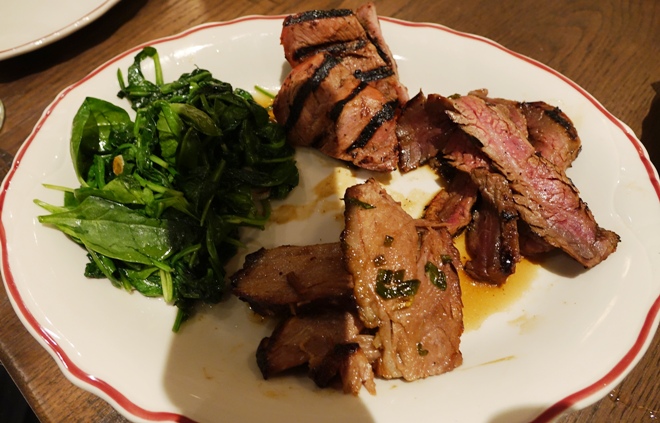 Definitely French bistro-styled with 'help yourself utensils' on the tables, cozy furnishings and a relaxed bar with red leather stools, but gaze up and see a delicate bamboo one-of-a-kind chandelier from Thailand.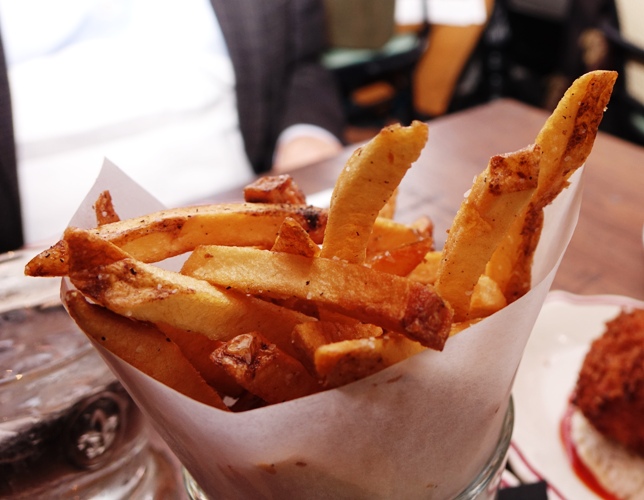 Starting with the cocktails, look for classic recipes inspired by the colonial period of French-occupied Southeast Asia. There's the Indo Classic 'Rose Cocktail' made with dry vermouth, cherry eau de vie, raspberry, and absinthe, and the ultra classic 'French 'Ritz 75' made with gin, Grand Marnier, lime, mandarin and bitters. On tap, be sure to try the wonderfully smooth white Belgian beer, Blanche de Bruxelles.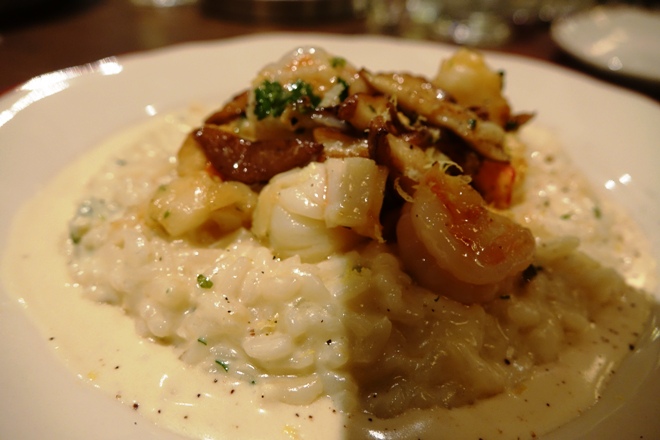 The L'Adage Saint-Emillion AOC, Bordeaux '12 was a lovely complement to the Mixed Grill (brisket, 48 hour flank steak and grilled lemongrass pork). Lobster and shrimp risotto, the 'Plats du Jour' for Thursday, was expertly prepared with a delicate dry vermouth sauce. Três French.
What's a French bistro without signature pommes frites? At Mama Rouge they are lightly crispy, thick and juicy.
Don't leave without trying the fresh, in-house made crème brûlée. Close your eyes and you'll swear you're in St. Germain..
Friendly, knowledgable service, a lively bar and a delightful journey for the seasoned palate.
Welcome to Georgetown, Mama Rouge!
Mama Rouge, located at 3000 K Street at Washington Harbour, is open for lunch and dinner. Tel: 202.333.4422