Mama Rouge Asian & French Bistro Opening at Washington Harbour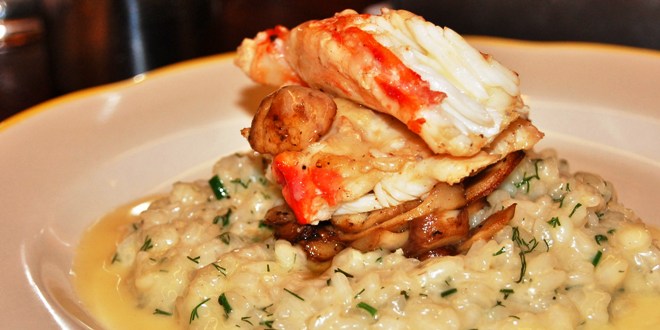 For those who've misssed Bangkok Joe's, there's great news. Chef/Owner Aulie Bunyarataphan and husband/Partner Mel Oursinsiri (formerly of Bangkok Joe's) are bringing Mama Rouge, a blend of Southeast Asian and French cuisine in a contemporary French bistro setting to the Georgetown Waterfront. In advance of their October 14th opening, guests can start making reservations on Ocotober 6.
The name was conceived in homage to Chef Aulie's grandmother, the original 'Mama Rouge,' and the inspiration for many of the recipes that appear on the Southeast Asian sections of the menu. The entire space, kitchen, bar, and menu are new, and Chef Aulie will oversee the kitchen and direct the culinary team to execute day-to-day service. As such, the menus at Mama Rouge are divided into sections and categories, with traditional styles of Southeast Asian dishes, listed next to classically French plates. The food is not about fusion or melding of the different cuisines; they're presented to encourage mixing and matching the separate flavor profiles of individual dishes and across menu sections for a different type of dining experience.
"We wanted to create a restaurant and menus that evoke connections to Southeast Asian and French cuisines, but in a very approachable and different way," said Chef Aulie. "My Thai grandmother had a wonderful recipe collection that she shared with me when I was young, and I've adapted many of those recipes and cooking techniques for the American palate with the items we've chosen for the menu, and included some of my personal favorites from classic French menus."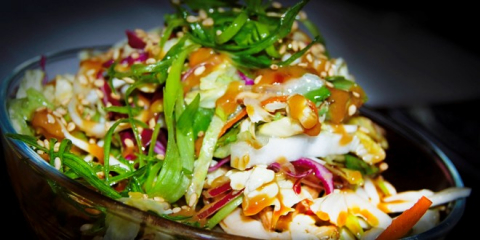 Mel adds, "We want Mama Rouge to be seen as a neighborhood restaurant, just as Bangkok Joe's was, as a place that draws guests back for more." After a recent four-week trip to Southeast Asia in preparation for the restaurant opening, the pair honed their vision for Mama Rouge and how it would fit into the Washington, DC dining scene. "Now we've created something that's a bit more worldly, that reflects our connection to places we've been, and to our place in our international city of Washington, DC. We're excited to invite guests through dining adventures to explore and enjoy our menus, each time they visit."
The menu includes popular Southeast Asian food categories, such as Pho, Noodles, BBQ, and Banh Mi, and is balanced by the richer, equally complex flavors found in French cuisine. French wines and a variety of European-inspired cocktails complement menu selections, while weekend brunch is from the French perspective, offering crepes, omelets, breads, and pastries, with hints at the exotic where Asian accents bring the meal together.
In every service offering, diners are encouraged to mix and match dishes from the different categories. The experience at Mama Rouge might start with an elegant cocktail and hors d'oeuvres like Pommes Frites or Myanmar Shrimp Dumplings, followed by Steak au Poivre, Lemongrass Pork, or a spicy Curry. The perfect end to a Mama Rouge meal may include delicate Parisian style pastries and desserts, paired with a Thai tea or Thai coffee made-to-order.
The interior architecture and design is entirely new, created by Washington, DC-based firm, Collective Architecture, in collaboration with VSAG. The dining room accommodates 100 seats, with 14 seats at the bar, and seasonal patio dining for approximately 30.
For more details, visit Mama Rouge.