Making Washington Work!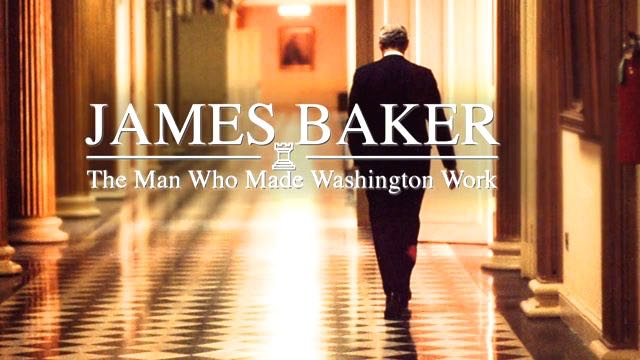 In light of the recent turmoil over Chief of Staff and other White House appointments, we thought this article would be relevant today and worthy of a second read. It was first posted on March 23rd, 2015.
James Addison Baker III defines charisma – a personal magic of leadership. The former Chief of Staff to President Ronald Reagan who accidentally worked his way up the political food chain is the subject of a PBS documentary that airs on March 24th: James Baker: The Man Who Made Washington Work narrated by Tom Brokaw. It explores his life and long political career; a remarkably savvy power player, deal-maker and diplomat respected on both sides of the aisle for his ability to get things done.
Hollywood on the Potomac sat down with film-makers John Hesse and Eric Stange for insight into how this unlikely politician became one of the most influential politicians of all time.
We asked each if they could define Baker in one word, neither could. So, we went for two words. "Consummate statesman," said Hesse. "Supremely competent," said Stange.
So what makes a person supremely competent we asked Stange: "He did come from a family with great expectations for him although I don't know how these things work. I think part of it was that. He grew up in a family that obviously prepared him very well for taking on important roles and having a kind of self-confidence and a kind of cool, intellectual approach to problems. That certainly helps. Then I think law school and being a lawyer, just being a workaday lawyer doing business deals seems to have helped him quite a bit. That's where he says he learned his negotiating skills. That's where he really came to understand what it takes to get a deal done."