Magical Afternoon Tea Party in the KC Cafe of The Kennedy Center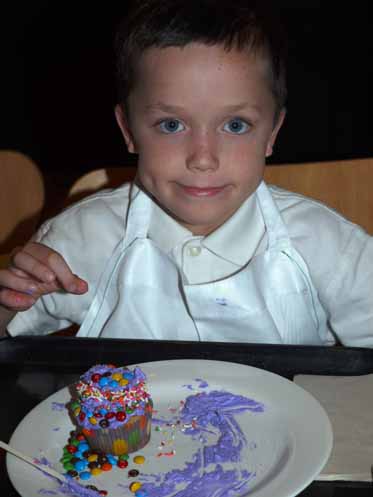 Tea on the rooftop of The Kennedy Center is always magical. Add a dash of Mary Poppins, a spoonful of Ben McCormick, classically trained French pastry chef, a sprinkle of "Jenny" resident cupcake decorator specialist,
Image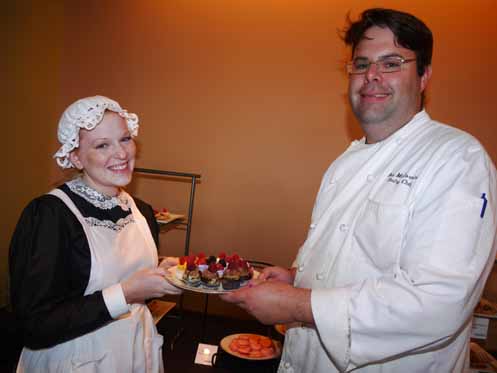 and the breath-taking vista of the Georgetown waterfront, Potomac River and Lincoln Memorial, and you have one supercalifragilisticexpicalidocious experience.
Every Saturday and Sunday through August 22nd, KC Cafe hosts a Magical Afternoon Tea Party after matinee performances of Mary Poppins. Kids of all ages (and their parents) are invited for mini-sandwiches, sweets, tea, lemonade, and an opportunity to create their very own designer cupcakes.
Image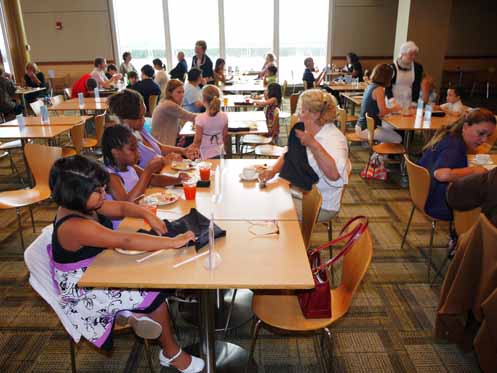 Image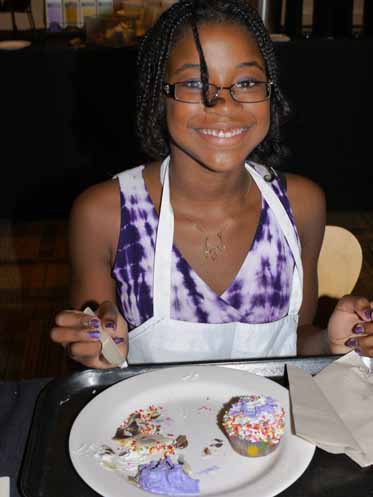 Jade's fashion-coordinated cupcake
Image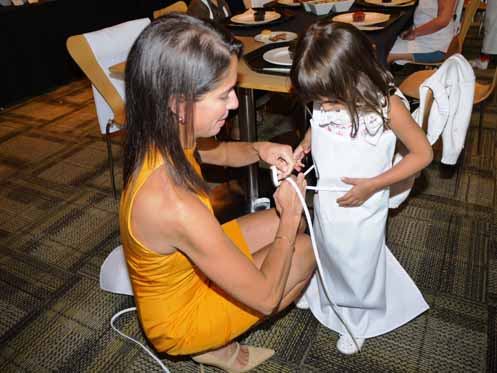 Kelly customizes Kacey's cupcake decorating apron
Image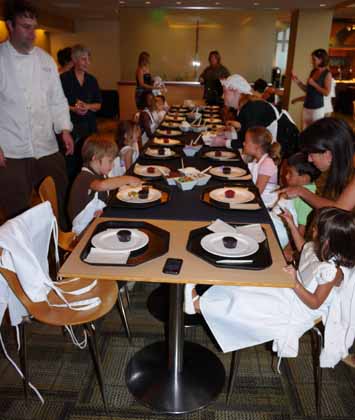 Pre-decorated cupcakes await designer touches
Image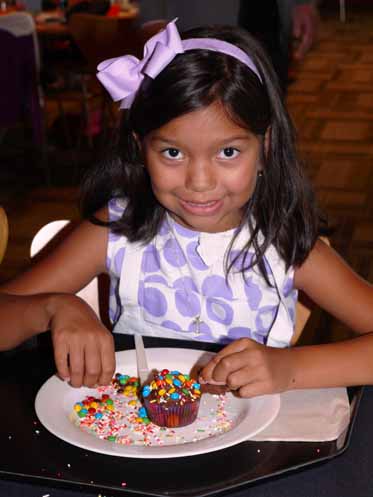 Kate with her M&M covered creation
While their children create cupcake masterpieces, parents can enjoy the view over a glass of wine ... in a most delightful way.
Image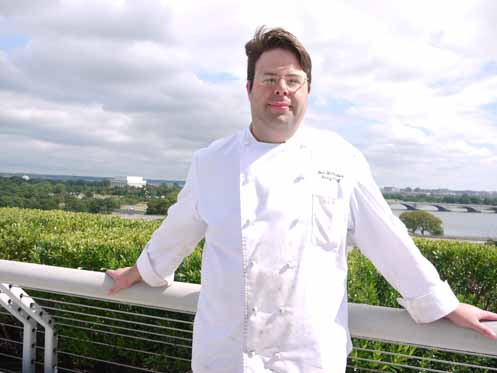 Pastry chef Ben McCormick on the rooftop terrace
To make a Magical Afternoon Tea Party reservation, contact Jeff Wingate at 202. 416.8559. The Kennedy Center is located at 2700 F Street.