Maestro Ivan Fischer, With Budapest Festival Orchestra, Returns to Kennedy Center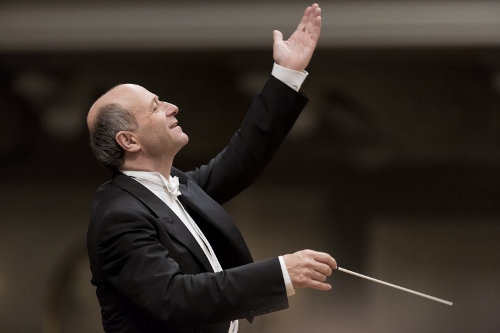 Legendary Maestro Ivan Fischer returns to Washington, D.C. with his beloved Budapest Festival Orchestra to direct a special concert at the Kennedy Center on Monday, February 15.
Fischer is a former principal conductor of the National Symphony Orchestra.
After his performance at the Kennedy Center, Fischer and the orchestra will then travel to New York to perform at a concert at Carnegie Hall on Thursday, February. 18.
According to David Allen of The New York Times, the Budapest Festival Orchestra "might be the best in the world."
Romanticism will dominate the first part of the concert with Weber's overture to his supernatural opera Der Freischütz. Virtuoso pianist Marc-André Hamelinwill play Liszt's technically daunting Piano Concerto No. 1 — one of the greatest 20th-century symphonies. And, Prokofiev's brilliantly scored, melodic and emotionally compelling Symphony No. 5 will conclude the program.
"It's hard to think of an orchestra that can stir greater thrills than the Budapest Festival Orchestra under Iván Fischer," wrote the New York Classical Review.
To purchase concert tickets, contact: Rachel Ciborowski at 646.854.3331 or e-mail rciborowski@friendsofthebudapestfestivalorchestra.org. Tickets also available at the Kennedy Center.
Media contact: Christine K. Schott at CKS@CKSchott.comor 917.847.0015