'Made in Italy' Champion Alessandro Spada at Amina Rubinacci Oct. 15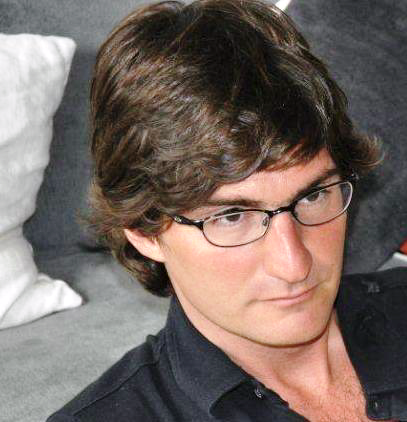 "My mother used to knit every day. She did it with passion, elegance, talent and resilience: the very same attitude she demonstrated in bringing up her four children. And then the company."—Alessandro Spada
Meet champion of "Made in Italy," Alessandro Spada and enjoy a day in Georgetown at Italian designer boutique Amina Rubinacci's Open House on Thursday, October 15 from 11:00 until 4:00 pm. Refreshments will be served throughout the day and receive 10% off all purchases.
Alessandro, after obtaining a degree in Economics, started his career far from his family's business. His plan was to build the necessary skills and expertise by working for other important Italian families in the fashion industry. First, Ermenegildo Zegna, then Salvatore Ferragamo. Year after year he took on several professional roles, from sales to marketing, communications to management—motivated increasingly by the desire to handle all the dynamics and complexities of running a global company.
When Alessandro felt he had garnered enough knowledge about family companies, and the "Made in Italy" brand from a global perspective, he returned home to Naples, to his family and to the company founded by his mother—Amina.
It was at that time that he contributed significantly to developing a new label founded on the Neapolitan tradition of sartorial craftsmanship—committed to an unwavering attention to detail and to a precision of a truly artisanal product.
Today, with Alessandro as CEO, Amina remains the leading muse, with each of her four adult children playing a key role within the company. Over the last 15 years, the Amina Rubinacci brand has become a very successful fashion house with a global presence.
The company boasts a robust wholesale clientele with hundreds of boutique clients worldwide as well as 15 mono-brand stores in Italy, the United States, Russia and Switzerland. Each of these stores is revered as a welcoming place where special care is shown to every client, channeling the original spirit of the grandfather's (Gennaro Rubinacci) iconic tailoring shop.
Amina's artisanal value remains unparalleled and solidly rooted in the "Made in Italy" brand after all these years. Indeed, Amina Rubinacci continues to produce every item within the country, recognizing this label as a gold standard in the world economy.
Amina Rubinacci is located at 2822 Pennsylvania Avenue in Georgetown.