Madam Secretary Does Georgetown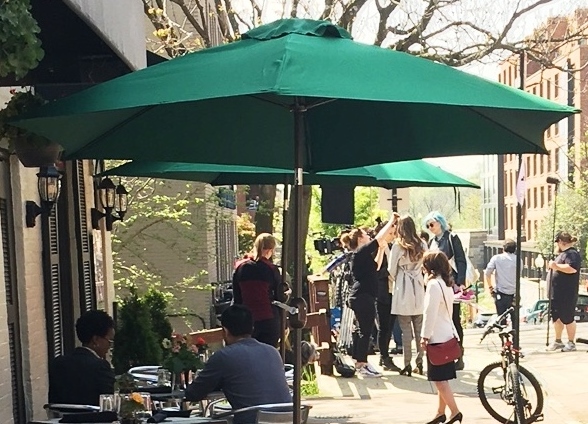 A segment of CBS' TV series "Madam Secretary" was filmed on the sidewalk in front of il Canale pizzeria and at the C&O Canal bridge on 31st Street on Friday.
The show's star Téa Leoni was filmed at the shoot, which took only about 10-15 minutes. It was a gorgeous day for the filming.
The cast and crew ordered ten il Canale pizzas-to-go.
The Italian pizzas, picked up at the il Canale bar, included Margherita, sausage and others.
No clue where the pizzas were eaten.
Leoni (Pantaleoni) is partly of Italian heritage as shown by her surname.