Machen Should be Censured for Misconduct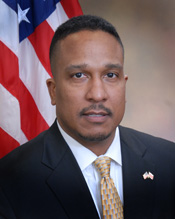 Ronald C. Machen Jr., formerly U.S. Attorney for the District of Columbia, is now at the Wilmer Hale law firm likely on his way to a long million-dollar-a-year career. This is his reward for a nearly four-year investigation of D.C. Mayor Vincent Gray's 2010 campaign that never found any wrongdoing by Mayor Gray.
Now that the investigation has been ended by the current U.S. Attorney for the District, Channing D. Phillips, with the statement "Based on a thorough review of the available evidence and applicable law, the U.S. Attorney's Office has concluded that the admissible evidence is likely insufficient to obtain and sustain a criminal conviction against any other individuals," we must ask whether Machen will receive some penalty for interfering with an election. He certainly deserves to be cited for this or it sends the wrong message to U.S. Attorneys across the nation as to what is acceptable practice.
Although the investigation into Gray's 2010 election campaign is now over, Gray has no statement from the Department of Justice saying he is innocent and that is something he should have. For four years the investigation was a cloud over his head and the heads of the citizens of the District. Many of us were constantly amazed at Gray's ability to lead the city, and lead it well, while the investigation was ongoing with members of the Council calling for his resignation and the Washington Post leading a drumbeat of attacks against him. Under Gray's leadership the city prospered and continued to move forward.
We will never know whether Gray would have won reelection had Machen not held a news conference one week before early voting started and stated as fact information he got from an admitted felon, Jeffrey Thompson, saying, "Gray brought a one-page handout to a meeting with Thompson detailing how $425,000 would be spent for a 'get-out-the-vote' effort, coordinated with the official Gray campaign. Gray presented the document to Thompson, and Thompson agreed. According to court documents, Gray thanked him and called him 'Uncle.'"
Making the statement when he did was clearly an abuse of his office. Now with the investigation dropped, Machen is facing no penalty and Gray is left to wonder 'what if.' That is patently unfair.
I always have and continue to believe in the decency of Vincent Gray. I have worked with him for years and he has always stood for what is good in people. On the other hand my opinion of the Justice Department has gone down seeing how they worked to ruin the reputation of a decent man and interfered in an election without proof of wrongdoing. Another person who will never know what the results of the primary election would have been without Machen's interference is Mayor Muriel Bowser and I am sure she would have rather won without it.
The people of the District are being well served by Bowser. She has stepped up to the plate and continued many of Gray's programs, adding many of her own, and built a good administration continuing to move the District forward. We continue to make progress in areas like education and improving the environment, among others. We see how one administration builds on the work of past ones. Two of Mayor Bowser's leading cabinet members first began to serve the people of the District in the Fenty administration.
I have no idea what Vincent Gray will do now. There are many ways Gray can serve the people of the District and the nation. One is to run for office but there are others as he is a seasoned and well-respected non-profit executive and has a wealth of knowledge and experience to share. Whatever he chooses to do it is clear from the past he will do it well and do it with all his heart.