Luxury Townhouse In Fast-Rising SW Waterfront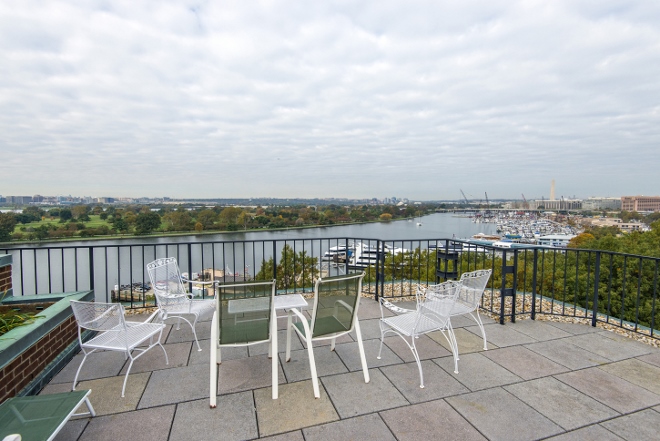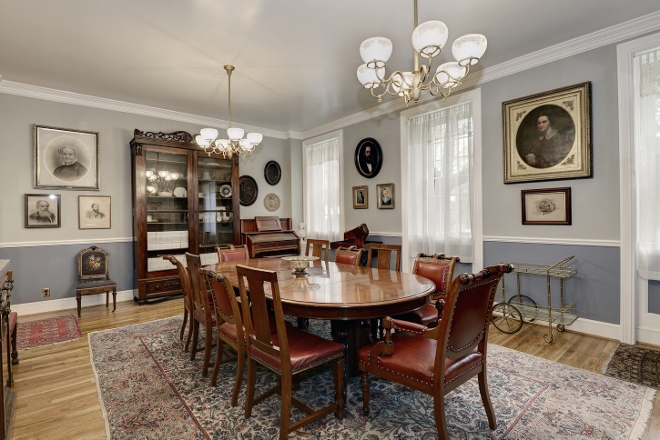 A luxury townhouse in Historic Wheat Row, which is incorporated into the Harbour Square Cooperative in Southwest Washington, is being offered at $879,000 by Beasley Real Estate.
Built in 1794 by John Greenleaf, Washington's first real estate speculator, and his partners designed by architect William Lovering and renamed for John Wheat, an early owner who worked as a Senate messenger, Wheat Row, is the city's oldest standing group of row houses.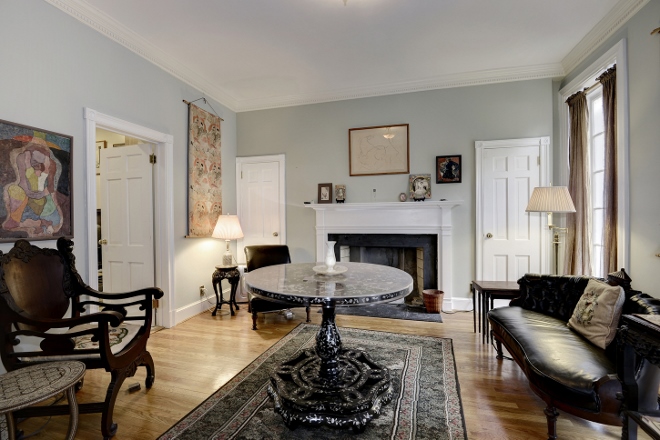 Originally the area was called "the island" because the canal of Tiber Creek isolated it from the rest of the city. It was part of a large development plan in the interest of quickly developing the capital city for housing. Greenleaf built 10 houses a year for seven year and lent them to the government.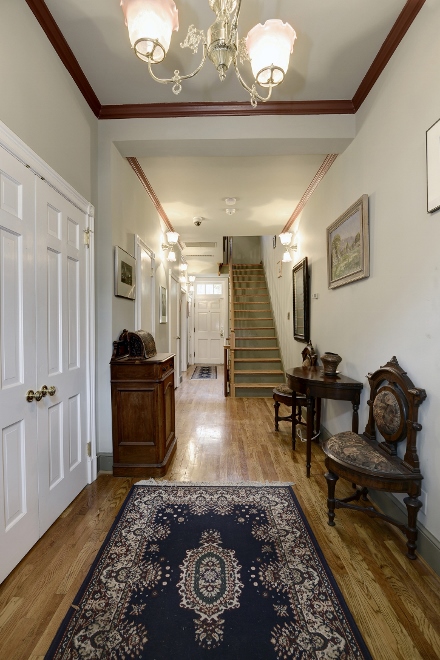 Wheat Row is incorporated into the Harbour Square Cooperative, which means the owner of this townhouse has all the conveniences and amenities of a luxury condominium.
Features include an elevator to all floors; seven fireplaces, including in the spacious kitchen that has modernized hickory cabinets and limestone floors; a grand formal dining room fit to host anybody in the the newly reconstituted 114th U.S. Congress; super drawing rooms that compete with the smartest townhouses in Georgetown; and an entryway with hardwood floors that welcome even the most jaded socialites. To top it all off, the rich triple crown moldings give this interior an air of designer sophistication, accented by the historically reproduced lighting fixtures.
There's a privated fenced terrace and a security system with cameras and a multi-phone line.
For those who want to be reasonably close to Capitol Hill, the ball park or even the Metro system, this townhouse has it all.
Beasley Real Estate, office: 202.957.2272. Agent: Christopher Johnson at 202.306.0020. wdcrealestate@gmail.com