Luscious LUSH Turns Eight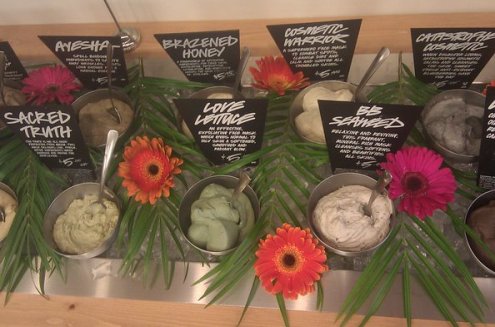 On January 21st, Georgetown's LUSH is celebrating its eighth birthday in true spa style. Hand treatments and mini-facials will be provided for attendees on Saturday's festivities from 12:00-5:00 pm. LUSH will also be sampling their Banana and Almond Gumback Express Shower Smoothie treatment so you'll remember your time at LUSH long after you leave by the touch of your soft, velvety skin.
We love LUSH not only because they make the block on 30th and M smell amazing, but also because their products are natural, environmentally conscious, and are one of the few companies that do not test on animals. Their green campaign even goes so far to offer the option of buying the products "naked" (without packaging), so patrons can do their part in supporting an environmentally sound movement.
LUSH Georgetown is located at 3066 M Street.
Tweet us your favorite LUSH product!