Luigi Hervé: Leopold's Pastry Chef Extraordinaire
It's the Rostbraten vom Angus Rind and Esterhazy that keep me coming back to Kafe Leopold since the day it opened in Cady's Alley 14 years ago.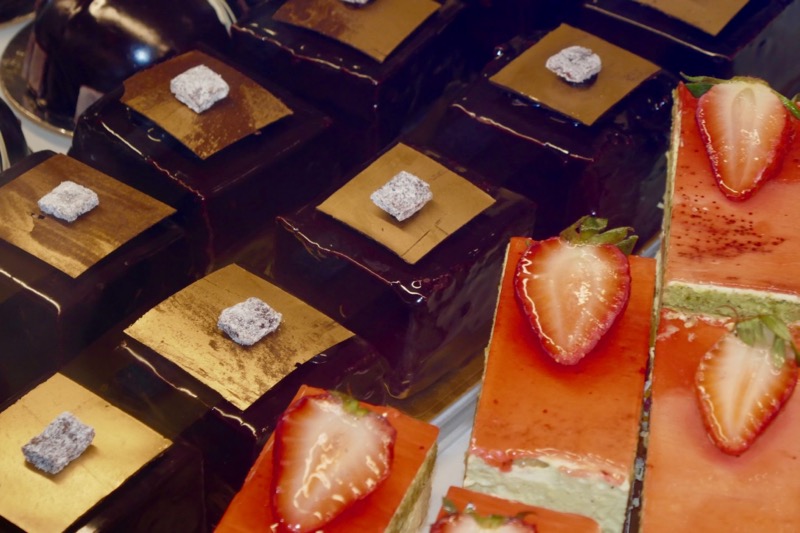 Anthony Lanier's vision of a contemporary Austrian konditorei is a delightful mix of coffeehouse, restaurant, bar, bakery plus nightclub with its adjoining L2 Lounge.
From breakfast to nightcap, everything's delicious, including the Julius Meinl coffee, especially with those almost croissants.
What's most notable, thanks to French chef Luigi Hervé, is all their exquisite desserts (yes, not just that amazing five-layer hazelnut cake).
This 35-year old Loire Valley native landed at Leopold's 10 years ago after training in Switzerland, Spain, and in London with master chef Pierre Gagnaire at the two starred Michelin Sketch restaurant.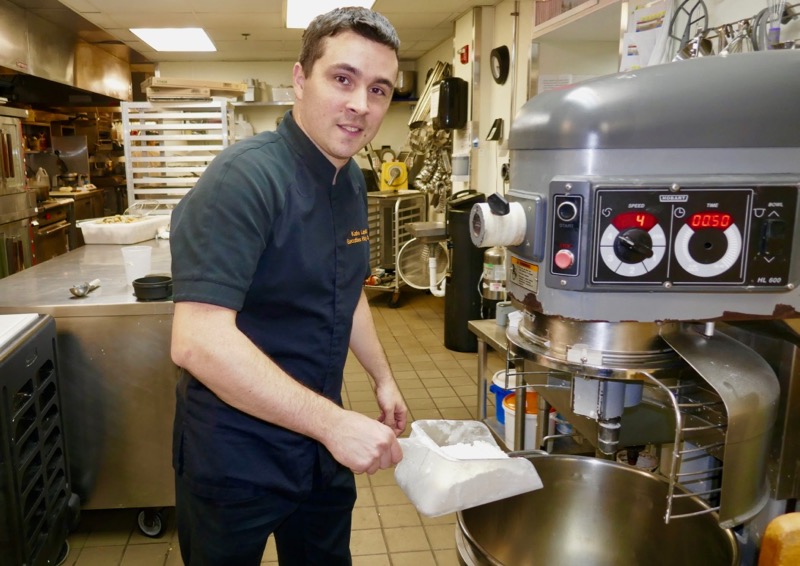 Armed with a masters degree in pastry, a five year apprenticeship that included one year studying bread-making alone, plus a stint as chocolatier in St. Tropez, Hervé does it all.
He makes it look easy but creating picture-perfect pastries every day is not without its challenges. Consider humidity, seasonal variations in fruits, and of course, customer sensitivity to allergens.
Tasting everything is one of his secrets to consistency.
*/
What's your favorite, I asked Hervé? "The Frasier." Yes! My second favorite after Esterhazy!