Lucie Arnaz on 'Pippin' & Cuba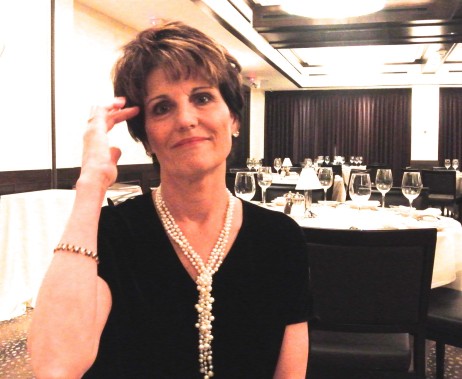 Call it what you may – karma, serendipity, luck, happenstance, a fluke – it was certainly ironic that Lucie Arnaz, daughter of Cuban born mega entertainer Desi Arnaz, was at the White House when the President announced diplomatic relations with Cuba.
In town for her performance in "Pippin" at the National Theatre, the actress put it this way: "What? Wait. I came here for lunch today," she said referring to her visit at the White House, "and this is the day that this happened? What are the chances? And then I turned it into a bad "I Love Lucy" show episode where I almost refused to leave the office. I wanted to say thank you. I wanted so bad to just shake his hand and thank him and say 'this is pretty funny that Desi Arnaz's daughter is here the day you decide to announce it' – how weird is that?"
Arnaz was the guest of Capitol File for an intimate lunch at Joe's Seafood, Prime Steak & Stone Crab in downtown Washington, DC and was joined by Broadway's original "Pippin" John Rubinstein. Guests enjoyed the casual interaction with the stars while dining on Salmon Au Poivre, Crab Stuffed Shrimp, Wild Mushroom Mac & Cheese and HAVANA Dream Pie, which didn't go unnoticed.