Love Thermostat Red Hot With Gov. Christie, Foxy Greta & Italian Women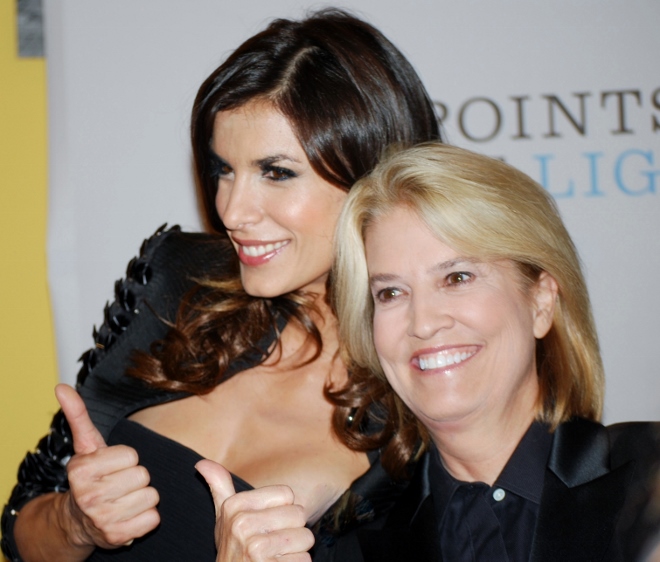 Women of Italian heritage, Fox's Greta Van Susteren and New Jersey Gov. Chris Christie – not particularly in that order -- grabbed attention of the cameras at the Italian embassy for the Points of Light tribute awards Friday night as 250 guests celebrated the good works of volunteers.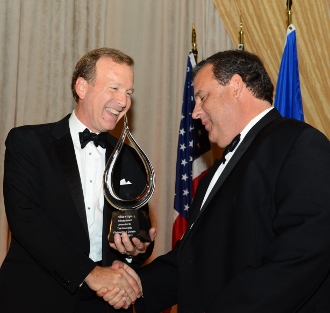 Greta Van Susteren, who is racking up top ratings with her television show at the new time of 7 pm, and Italian actress/model Elisabetta Canalis emceed the 2013 Points of Light Tribute Awards hosted by Mr. and Mrs. Neil M. Bush, and Italian Ambassador Claudio Bisogniero andMrs. Laura Denise Bisogniero.
Singer/songwriter, Pia Toscano, best known for her impressive debut on American Idol, enthralled the audience with her performance.
Special guests included Points of Light supporters General George W. Casey, Jr., and broadcaster Paul Berry.
Points of Light, the largest organization in the world dedicated to volunteer service, presented its annual tribute awards to Gov. Christie; corporate service leader Citi; AmpleHarvest.org, a nonprofit fighting hunger; and Amy Paterson, a cancer survivor who came up with a novel child care solution for parents in treatment in Portland, Oregon.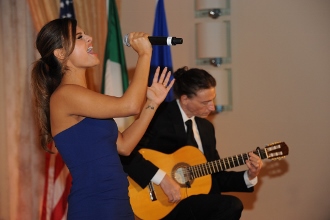 Gov. Christiewas honored as a tireless advocate for New Jersey citizens dealing with the devastation caused by Superstorm Sandy. He is often praised for working across lines with government, businesses, nonprofits and faith groups to quickly respond to the disaster, including engaging tens of thousands of volunteers in the response and recovery efforts.
Points of Light Tribute Awards are presented annually to shine a national spotlight on the best of those who represent what it means to be a "point of light." George H.W. Bush inspired the founding of Points of Light during his presidency.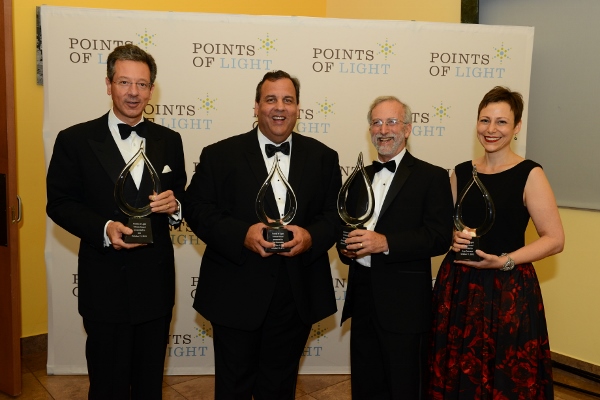 An online auction – open until Oct. 31 – features a custom 2014 Fiat 500L. For more information about the live and online auctions, visit Points of Light. Among the items are restaurants based in the Metropolitan DC area, including Georgetown.