Love & Music at Chuck Brown's Going-Away Party

The celebration of the life and music of DC Go-Go Godfather Chuck Brown stirred to the heights of the Washington Convention Center Thursday afternoon as family members and thousands of fans sang and swayed in memoriam.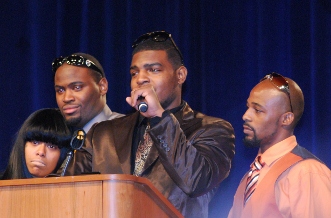 "DC knows how to send somebody home, don't they," said Mayor Vincent Gray as the crowd waved their arms to Brown's music.
Gray then announced that the city will name a park after Brown. At that park, he said, the atmosphere will be lively, it'll be a place where there is action, music and people abound. And, Gray said, the mantra of the park will embody two famous sayings linked through the ages to the singer: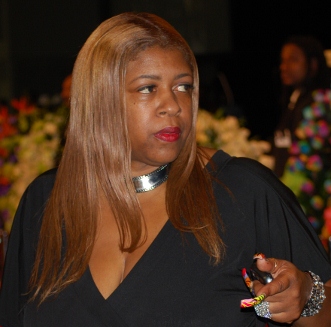 "Wind me up, Chuck," and "It don't mean a thing, if it ain't got that Go-Go swing."
DC Delegate Eleanor Holmes Norton announced that she introduced a House resolution that would designate Brown's birthday, August 22, as National Chuck Brown Day in the United States.
Another tribute was a new Chuck Brown Foundation, put together by the Brown family and dedicated to helping young people and those in need.
"Got a park, got a day, the only fitting thing that we all can do is build a Go-Go Hall of Fame," chimed in City Council Chair Kwame Brown when it came to his turn onstage. And, he added: "Anybody who just moved to DC and don't like Go-Go, well, get over it!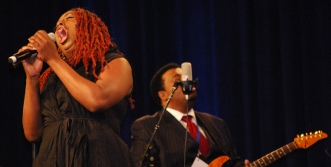 From the moment that former mayor and City Councilman Marion Barry walked into the hall for the tribute, it was evident the crowd was his. "Barry, Barry, Barry!," they cheered. The same rousing reception greeted him as he walked to the podium. In his talk, Barry pointed out that tombstone inscriptions bear a birthdate, a dash, and then the date of final departure. In a poignant moment, Barry recalled that he and Brown knew the importance of that dash: that dash represents--what a person has done with his time on earth.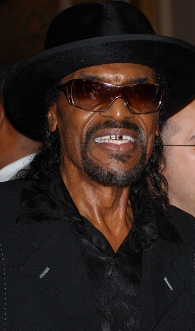 Toward the conclusion of the nearly four-hour celebration, pall bearers lifted Brown's closed casket from the front of the hall and to a combination of jazz, R&B, hip-hop and funk music carried it outside to a waiting hearse.
The music carried on.
"Chuck left, but the party is still going," said the officiant, Donnie Simpson. All agreed that's the way Brown would have wanted it.