Love Birds Alert: New Tiffany Store to Open at CityCenterDC in Time for Valentine's Day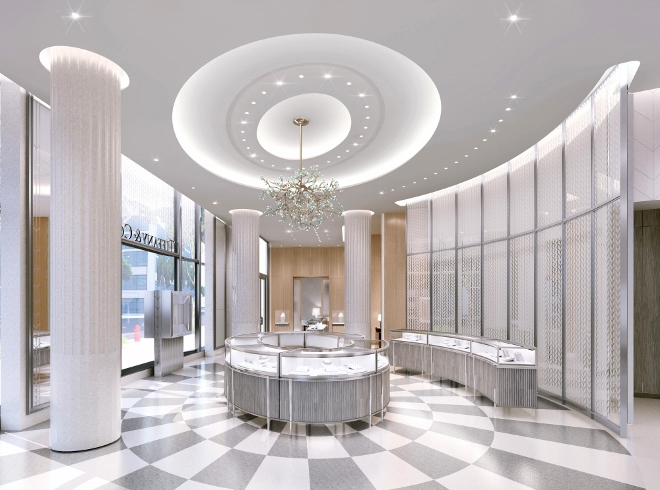 On February 12th --just in time for Valentine's Day-- a Tiffany & Co. store opens at CityCenterDC.
In celebration of its grand opening, Tiffany & Co. at CityCenterDC will exclusively offer for purchase ($200) a Tiffany sterling silver Washington, D.C. postcard charm.
This location marks the company's third store in the Washington, D.C. area, but its first in the capital. It's at 960 New York Avenue NW.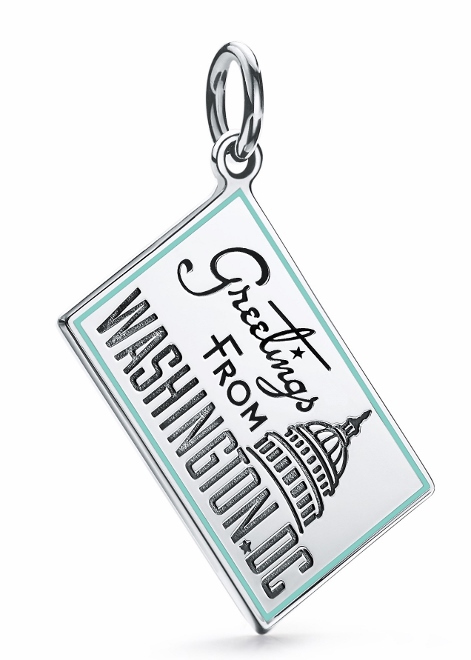 "Washington, D.C. has played a significant role in Tiffany & Co.'s history. Historical figures, presidential leaders and first ladies have donned our designs," said a news release.
Tiffany designed some of the most important U.S. seals in American history, including the Great Seal of the United States, which can be seen on the dollar bill," said Alexandra Winokur, group vice president, Northern America Retail.
The 5,000 square-foot CityCenterDC store showcases a broad range of Tiffany's product assortment in a sleek and architectural space. The store features dedicated salons including: Love & Engagement, Concepts & Collections, Home & Accessories, a new Discovery Salon and an intimate Private Sales Salon.
To celebrate the store's opening, CityCenter will host a month-long Tiffany Archival Exhibition through March 31, 2019, displaying several of the brand's most notable pieces from American history. Highlights include a platinum and diamond American flag brooch, a necklace and brooch from Mary Todd Lincoln's personal collection, President Franklin D. Roosevelt's Tiffany gold watch, a diamond and ruby clip worn by Jacqueline Kennedy and a collection of U.S. seals all designed by Tiffany & Co.
The exhibition is open to the public.
The CityCenter location will have an all-glass façade with signature Tiffany Blue®-lit panels that will make the store completely visible from the street.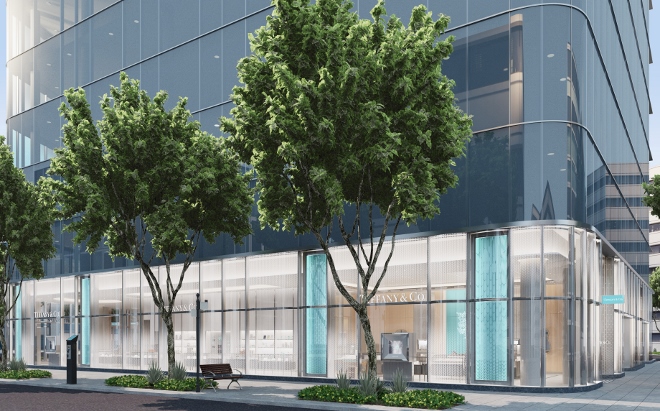 Once inside, guests are immediately immersed into the world of Tiffany which includes a one of-a-kind gilded Tiffany Blue® magnolia chandelier at the center of the store.
Another standout is an eye-catching, oversized neon sign created by graffiti artist Faust, featuring a quote from Tiffany founder, Charles Lewis Tiffany, "Beautiful design makes a beautiful life."
"Each element of the store is designed to be captivating and unexpected, yet inviting and evocative of the brand's rich heritage," the press release stated. "Tiffany's signature etched wheat-leaf motif is seen throughout, while radial marble floors meet large marble fluted columns that rise up to the grand 14-foot ceilings. To round out the store's design, custom artwork was created exclusive for this location."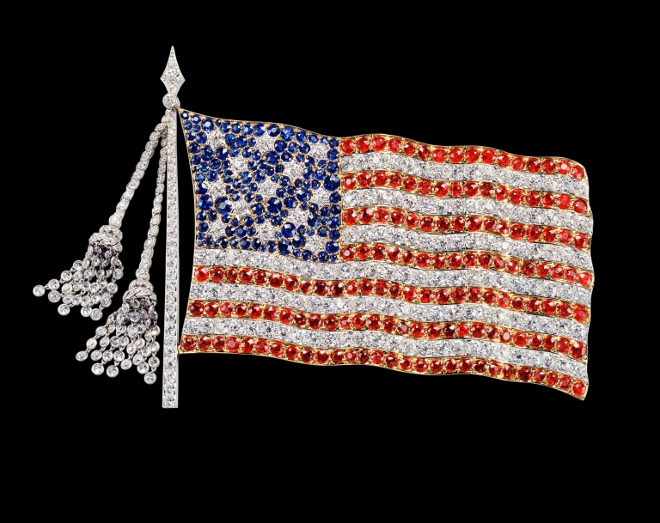 Visitors will find a mix of Tiffany's new designs as well as its classic collections. This includes the new Tiffany Paper Flowers™ and Tiffany True collections. Visitors also will see new in-store personalization offerings, ranging from tags and pendants to home and accessories items.
Customers will discover new interpretations of Tiffany T, Tiffany HardWear, Everyday Objects, Tiffany Victoria®, Tiffany Bow and Tiffany Infinity—iconic collections reimagined to be worn alone or in multiples. Beauty also will shine in the bejeweled masterpieces of Jean Schlumberger, sculptural jewelry of Elsa Peretti and the colorful collections of Paloma Picasso.
Besides jewelry, the store will feature the Home & Accessories collection — Tiffany's take on modern life where creativity and wit collide with the finest materials