A Look at Wisconsin & Q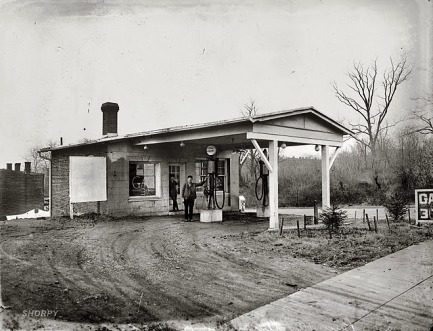 An early 1910 shot (above) of the corner of Wisconsin and Q Streets shows a filling station (Liberty Oil Company) where one (regretfully) still sits 100 years later. The building on its far left is home to the current neighborhood favorite Los Cuates Mexican restaurant. To the right of the station is simply undeveloped land with sparsely scattered houses in and around what is now Volta Park.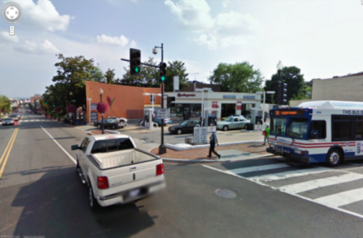 Even though we are looking at a dirt driveway, Wisconsin Avenue (or High Street as it was known then) was cobbled and had streetcar tracks.
Note the scored concrete sidewalk (today it is brick), and a sign that says "Safety First" yet the lad on the left is smoking. A building was added onto the station in the 1940's and today one, equally uninspiring, still stands. In the contemporary photo at right is the current gas station before a fire last year shuttered it.
Image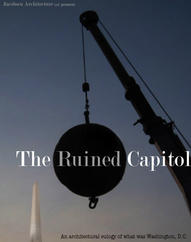 Visit The Ruined Capitol Blog