Look Who's Watching Over D.C. Artists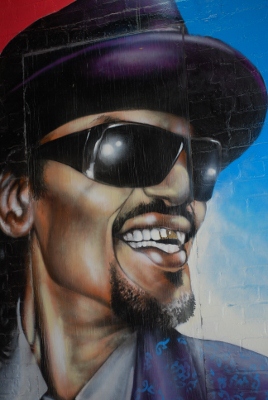 The arts awards at historic Lincoln Theatre is D.C.'s version of the Grammy Awards. Thursday night the ceremonies honored local artists, a handful of politicians and an icon of the theater, George Stevens Jr., producer of the Kennedy Honors.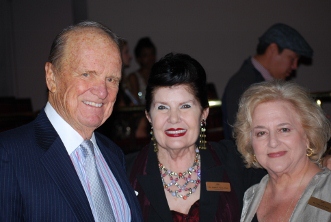 Afterwards the audience of about 800 walked to the outside tented post-party, a stroll down a U Street alley of fame where beautiful new murals of prominent African Americans, including President Obama, Bill Cosby, Chuck Brown and Donnie Simpson, looked down from an outside wall at Ben's Chili Bowl.
The 27th annual Mayor's Arts Awards is supported by the DC Commission on The Arts & Humanities.
Taking home Arts Awards were:
Step Afrika for Excellence in Artistic Discipline;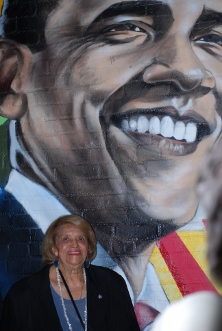 Free Minds Book Club & Writing Workshop for Outstanding Contribution to Arts Education;
Art Enables for Innovation in the Arts;
Bohemian Caverns Jazz Orchestra for Outstanding Emerging Artist;
Atlas Performing Arts Center and the Washington Performing Arts Society for Excellence in Service to the Arts;
Jennifer Sonkin, Kenneth Dickerson and Koye Oyedeji for Arts Teaching.
Besides Stevens, honors went to former DC mayor Anthony A. Williams, Melvin Deale, executive director of the African Heritage Dancers and Drummers; and lawyer Paul C. Jorgensen, who provides ongoing pro bono legal services for community civic and arts groups.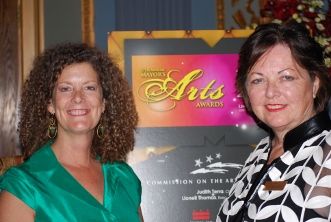 In brief remarks, Mayor Vincent Gray praised the new artwork in the alley, and pointed out that one mural was of President Obama. The audience's cheers prompted Gray to a political high or low note, depending on one's political persuasion. "I hope you translate those cheers into votes on November 6th," he urged.
Other politicians onstage were City Council members Vincent Orange who has oversight over the commission, and Jack Evans.