Look Up To Sheyla's Boutique; There's New Spanish Fashion in Georgetown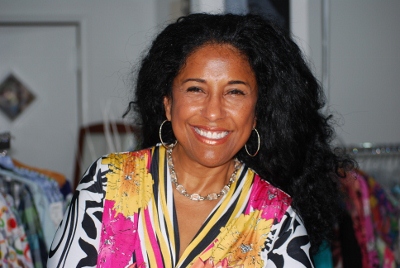 How can Prospect Street -- the home of Cafe Milano and Morton's -- be made even more fashionably sizzling? Tuck in a pizzazz-y clothing boutique, that's how.
Mission accomplished.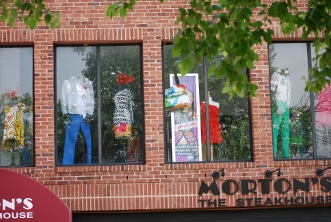 Sheyla's Boutique, just over Morton's, is up and running at 3251 Prospect Street. Truth be told, Sheyla's is rather difficult to find -- for now. The brick staircase, newly bedecked with flowers and trees, is at the right rear of the patio. Outside signage is in the drafting stages. So, look up – go ahead, crane the neck slightly, it's worth it -- and you'll see the second floor row of windows displaying garments that catch the eye and the festive spirit.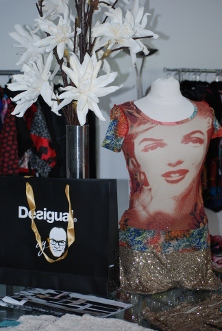 Sheyla Difo's new store, offering fashion clothing for women and men of all ages, showcases Custo Barcelona and Desigual, two Spanish designer houses that are trendy and popular in Europe. The prints are colorful and vibrant. From Miami, Sheyla carries the Analili line, which can be transformed from casual to dressy by simply putting on the right shoes.
Fashion shows are on tap in the store and also on the patio which makes a nice modeling runway.
"I feel successful when my customers say, 'Sheyla, I was stopped on the street by a stranger and asked, 'Where did you get that dress? It's fabulous.'"
Before Georgetown, Sheyla racked up 10 years of experience in the retail business in Virginia and other venues in D.C."I constantly search the world over to find current and relevant designers who design clothing for fashionable people," she said.
"Several months ago, I opened a temporary location in Georgetown above Morton's Steakhouse and across the patio from Cafe Milano. Then in March, I made the decision to make Georgetown a permanent location," she said. "I recently finished a facelift to the old carryout restaurant that was in that space, and it is now the home to Sheyla's Boutique."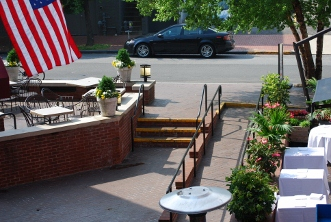 Open: 10 am – 6 pm Mon-Sat; 11 am – 5 pm Sunday.