A Look Back at 7th And K Streets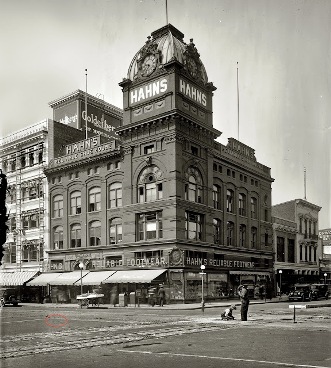 We continue our tour of demolished Washington with one of the more important early neighborhoods of Mt. Vernon Square which sits just south of New York Avenue, NW at 7th Street. It is a collision of intersections: K Street, 8th and 7th, and New York Avenues and they connect the neighborhood to the rest of the city.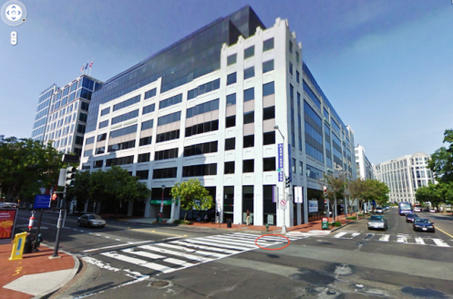 Mount Vernon and Penn Quarter was the downtown shopping center of old Washington where Garfinkel's, Lord and Taylor, Palais Royal (to name a few) got their start. This corner also was home to the first People's Drug Store No. 1 (See the Ruined Capitol website for many the of early Peoples stores). The chain store concept took off in the 1920's and so did the Hahn's Reliable Footwear stores. At the corner of 7th and K street sat the magnificent flagship store with its grand clock and French dome roof. Most of the other stores were smaller in scale around the city. The men in the photo are tending to the streetcar system. Washington had a system similar to San Francisco's; the cars were pulled by an underground cable. One of the giant steam engines that did this heavy work was located in the neighborhood called the Atlas District which is very near where today's RFK stadium is today. Until the system switched over to electric in the late 1920's, the city did indeed have a true cable car system.