Longtime Local Business Honored by Georgetown Business Leaders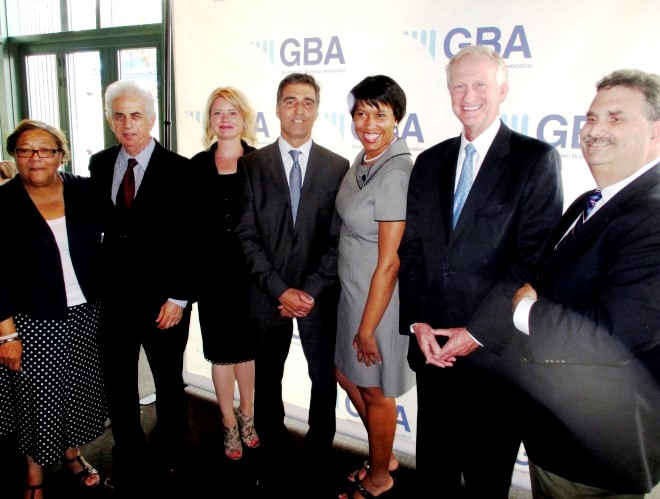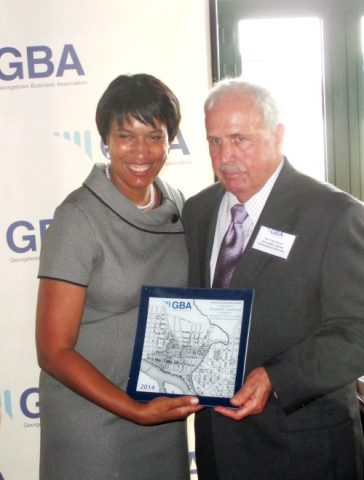 Three members of the DC City Council joined business and community leaders and Advisory Neighborhood Commissioners to honor one of Georgetown's oldest and most respected businesses. The occasion was the Georgetown Business Association's annual leadership luncheon with the GBA lifetime achievement award going to Georgetown Floorcoverings, the six-decade-old, still family-owned area leader for all kinds of floor coverings.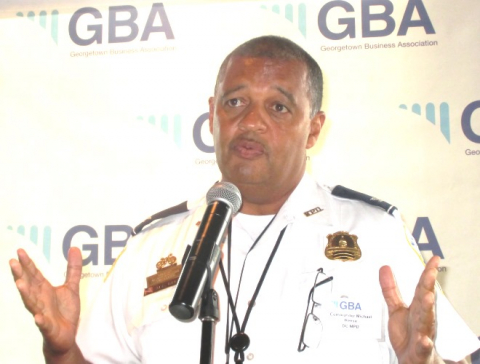 The presentation was made by Ward 4 Councilmember Muriel Bowser, who was introduced by Riyad Said, GBA president. She is the recent winner of the Democratic primary for mayor of the District. Pointing to the very healthy city economy and the prospect of a new soccer stadium and even the Olympics in 2024, Bowser praised Ron Swarthout, whose father, George, founded the business and who still serves as consultant for the present owner, his daughter, Karen Swarthout Ohri.
In his remarks, Ward 2 Councilmember Jack Evans from Georgetown mentioned how impressed Wall Street is with the District's economic prospects, including a lowered sales tax and one of the best municipal finances of any city or county in the nation.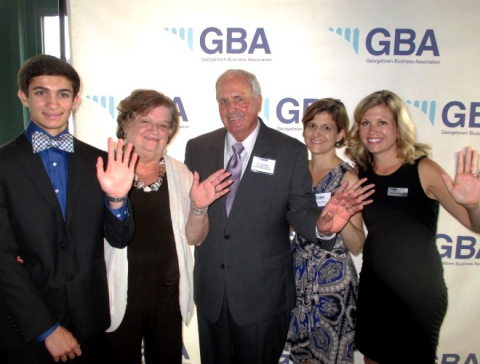 Also at the luncheon, held at Tony and Joe's were At-large Councilmember Anita Bonds and ANC Commissioners Ed Solomon and Bill Starrels as well as members of Hexagon (the non-profit satirical-comedy club that is returning to the Ellington High School in March, 2015) along with the Georgetown BID, the Citizens Association of Georgetown, The Georgetowner, Georgetown EXXON and Shell, MPD and presenting sponsor, Long & Foster.