'Locked Up Abroad'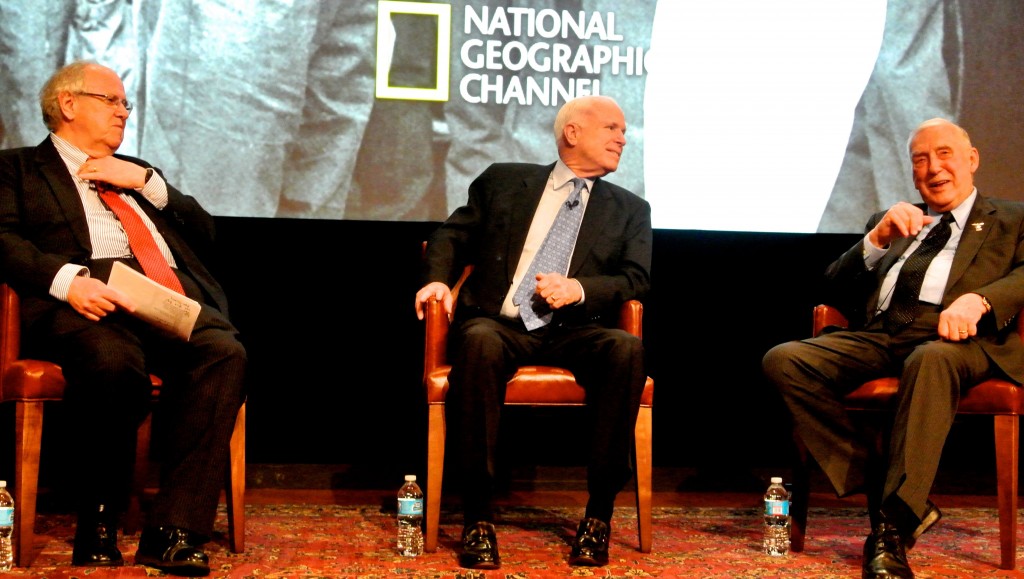 In memory of Senator John McCain. First published April 16, 2013
"Locked Up Abroad" is the cult favorite that takes viewers inside accounts of capture, incarceration, and terror far away from home with intimate personal interviews and dramatic reenactments.
This season, we'll hear more firsthand accounts not only from those who were locked up, but also from those who were directly part of the story.
*/
The story is about Sen. John McCain's harrowing story of imprisonment and the unlikely friendship that gave him strength to hang on, that person being Ernie Brace, American Hero. As the longest POW in Vietnam history, Ernie Brace likely endured more than any other POW during the war. Held for almost eight years, he faced capture, starvation, sickness, torture, solitude, and desperation. Sen. John McCain became lifelong friends with Brace during his own internment in Vietnam." Production Notes.