Local Pundits Take on Economic Questions Big and Small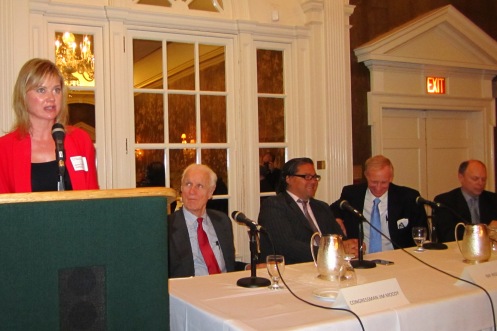 A distinguished mix of individuals discussed the world's and the District's economic and other problems – and solutions – on Thursday evening at the City Tavern Club on M Street in Georgetown.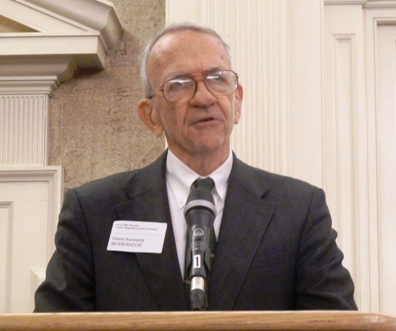 This first-ever D.C. Financial Policy Economic Forum presented by the Georgetown Business Association and moderated by Davis Kennedy of The Current Newspapers, was composed of Jim Moody, former Congressman from Wisconsin, small business owner Ray Regan, the District's own Councilmember Jack Evans and tax lawyer and charter school founder Payson Peabody.
These four took on a host of academic and practical questions, from taxes to trade, from small business to immigration, from political gridlock to parking tickets. Councilman Vincent Orange opened the session with a positive report on the city's growth with "1,000 new D.C. residents added every month."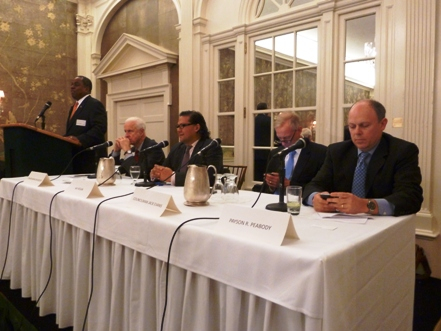 The panel generally agreed that voters don't understand the details of tax issues and have their minds made up on where the parties stand. "The public has a very, very weak understanding of the tax system," Moody said. Locally, "taxes play no role in who gets elected", Evans said. "Ethics does." Moreover, "people who pay attention to taxes, already have their minds made up." Republicans, he added, are locked in by a "no tax" pledge while Democrats want to "raise taxes and spend more."
On trade, Peabody suggested that we have an "unreasonable fear of China" because their large population and growing economy is "eager to buy western goods" and we should not block the trade potential that is there.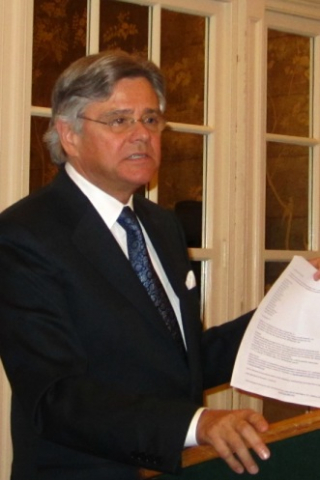 On the question of how to help Georgetown businesses, particularly small, startup business, Regan suggested that parking tickets are the problem. They make people "bitter and sour" and not wanting to return and spend money.
Moody and Evans also were in agreement that immigration is good for America, especially in boosting our technological capabilities. "This country is great because of the people who immigrated here," Evans said.
The discussion closed with a presentation by researcher Ronald Faucheaux. He pointed out that the D.C. City Council has gone from being one of the most highly regarded legislatures in the country to one of the lowest, that "immigraton reform will happen" because both parties are eager for this growing segment of the electorate and that "we would be in better shape if Jack [Evans] were president."
The event was organized by JSW Group and OtimWilliams.