Live at Gypsy Sally's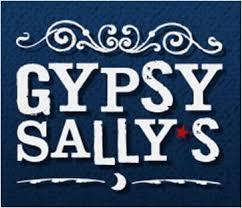 Georgetown's newest music venue, Gypsy Sally's, offers an affordable and friendly space where adults of all ages may enjoy sharing great food, drink and music.
Located under the Whitehurst Freeway at 3401 K Street NW in Georgetown, Washington DC, Gypsy Sally's second story windows look out on the Potomac River and the Key Bridge. Featuring local, regional and national Americana acts, Gypsy Sally's hopes to complement the venerable Blues Alley as well as evoke memories of Georgetown's entertainment heyday where locals and tourists had their choice of great music clubs like the legendary Bayou, the Cellar Door, Desperado's and Crazy Horse Saloon.
Check out the schdule of upcoming musical artists, and buy tickets here.