Little Birdies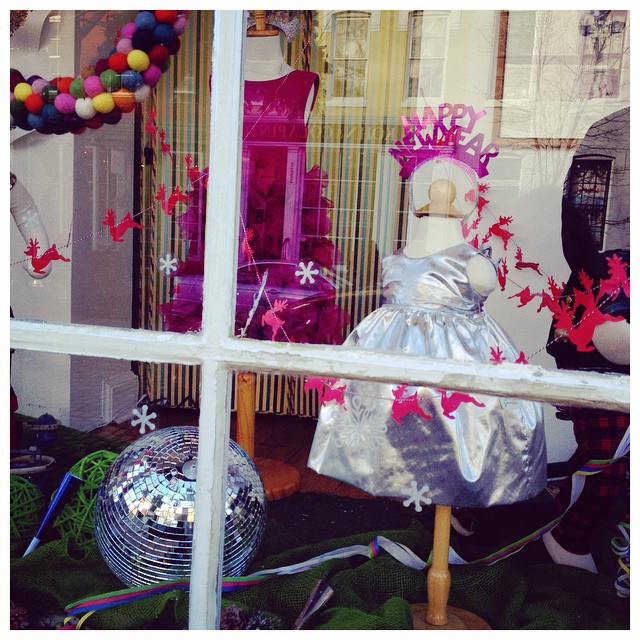 Over the last few years, the best Christmas presents I give are the ones to my nieces, nephew, and five godchildren. Somehow there is something special about shopping for little ones. As always, I prefer to shop in boutiques. In Georgetown, my go to has been Dawn Price Baby, which is truly one of my favorites (I love their loyalty program). However, the thing with kids is that they grow. The children in my life have outgrown Dawn Price Baby, so I was on the lookout for another children's boutique, ideally located in Georgetown also.
A quick Google search provided the answer and I headed to Little Birdies on P Street. Little Birdies carries clothing, shoes and and accessories for little ones up to twelve years old, so I will be going there for a couple years!
Shanlee Johnson, the owner, was delightful from the start, steering me in the right direction for the five children I was shopping for a couple of days before Christmas. For my nephew, adorable t-shirts that are quintessentially DC, with various monuments and clever verbiage including "Abe" and "1600." And for my nieces, amazing princes dresses like they don't make in Switzerland. And here comes the best discovery of all: the store also doss consignment, including of amazing brands such as the one preferred by Prince George (this is Georgetown after all!). So instead of getting one dress, Sasha got two.
I chatted for a few minutes with Ms. Johnson. She explained she picked the color yellow as the main accent for her boutique because it is he most cheerful and also unisex. And that business has been more challenging that she thought (she opened early spring). And that her background is indeed in retail, as she worked for Tory Burch for many years.
An overall delightful experience that makes me look forward to going back for he many children's birthdays that 2015 will surely bring.
Some of the new brands carried in the store include: Zebi Baby, Bella Tunno, Earnest Sewn, Rachel Riley, Young Versace , BabyCZ, Igor Shoes, Cienta Shoes, Rowdy Sprout, Tic Tac Toe, Wee The People, Isabel Garrenton, Magil, Chloe, Cavalli Kids, Fendi, Baby Cie, Jonah Love. Consignment brands include Burberry, Jacadi, Olive Juice, Pears & Bears, Lilly Pulitzer, Luli & Me, Bonpoint and more.