Lists. Lists & More Lists!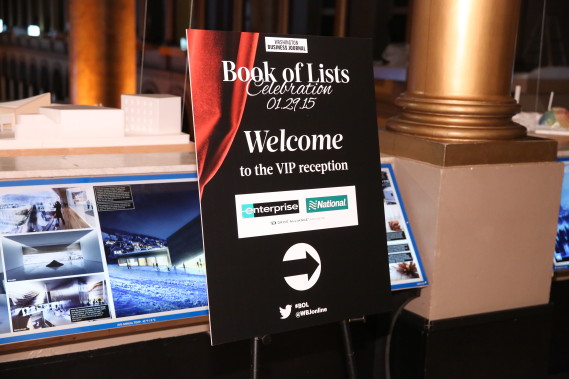 Washingtonians are addicts……..no, not that kind. Washingtonians are addicted to Lists. Why else would hundreds of guests pour into the The National Building Museum on a wintry night for Washington Business Journal's Book of Lists celebration that brings together "the most influential, most connected, and most informed people in Washington?"
Sponsors and top executives kicked off the New Year by recognizing hundreds of power players representing every local industry from health care and technology to accounting and real estate. The event was filled with lots of networking opportunities, cocktails, photo stations, elegant bars, and Ridgewells' new 2015 menu.