'The List'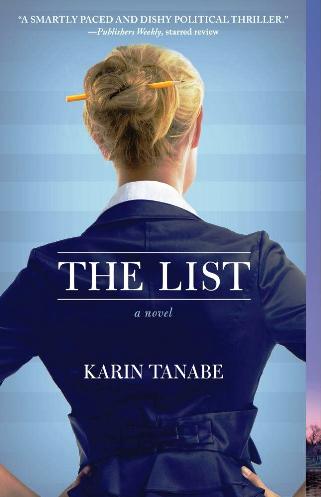 I recognized Elsa on page 11 of The List, the author's thinly disguised real best friend in her breakout first novel. Eight years ago at Café Milano, a bright young contemporary art dealer had brought her writer friend Karin Tanabe along to meet me. We were all there to network. I was at Capitol File magazine at the time (two years before Politico was launched), and knew immediately I was in the company of the best talent around. A wickedly funny, Vassar grad with expensive taste and exotic travel habits, Karin was already mulling over the theme for her first book.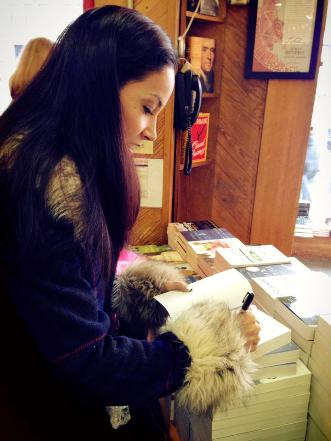 Expecting a fun ride, I was delighted to discover that The List is also a tautly woven, witty tale of rising to the top in a field where nimble tweeting fingers are as important as recognizing senators from obscure western states and standing out in a room full of policy wonks. I knew Karin had those skills, but I was thrilled to see she doesn't take herself too seriously and can write a 'whydunnit' as well as the best of 'em.
It's a stylishly haute romp between D.C. and Middleburg (where Adrienne Brown is currently living in her parents' horse barn while she tries to survive her first year as a gossip columnist at Capitolist, known to insiders as The List). She soon finds herself sleuthing around for photographic proof of what she hopes will be her ticket out of 14-hour cubicle-filled days in the publication's Style department.
It's a juicy story alright, one with plenty of self-deprecating irony and lustful drooling to keep you turning the pages till the end. A tale as much about situational ethics and coming of age as it as about the rigors of the modern media world, The List is a must-read.
Brava Karin!
Meet the author Saturday, February 23 at Politics and Prose.