Limited Edition Georgetown DC Branded Tote Bags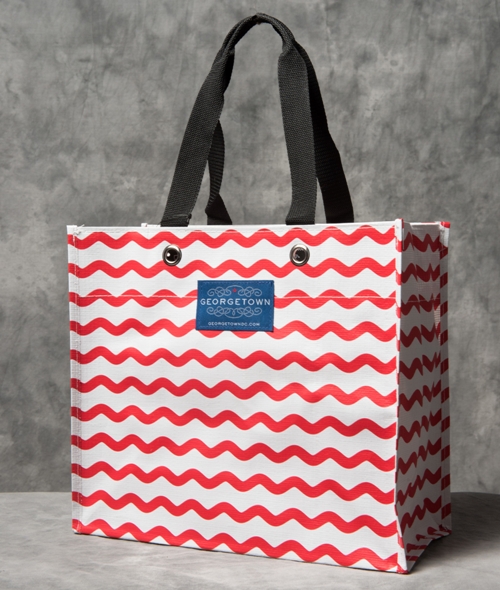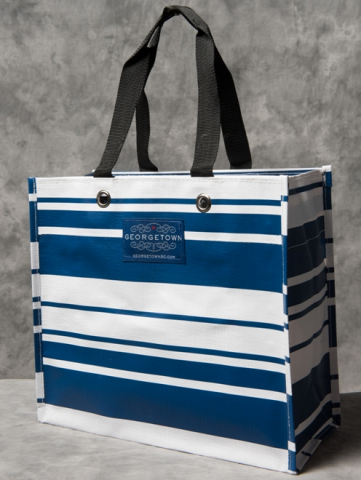 Wear your love for Georgetown on your sleeve or, on your shoulder!
The Georgetown Business Improvement District (BID) has collaborated with SCOUT by Bungalow, an independent design company established in Georgetown in 2004, to produce a limited edition neighborhood branded tote bag.
Designed by SCOUT in their signature lightweight polywoven fabric, the bag is a perfect mix of form and function, and reflects the spirit of Georgetown.This unisex bag is perfect for work, grocery shopping, a trip to the beach, or even for gift-giving!
Choose from red + white chevron or blue + white stripe.
12'' wide x 14" tall, with black handles. Bags are $10 or $15 with shipping.
Click here to purchase.