LiLi The First Introduces Two New Designers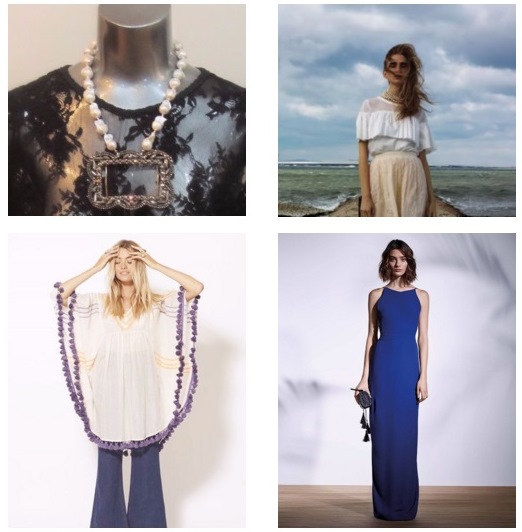 LiLi The First's Spring collection has already started to arrive from their favorite designers around the world. Home to emerging American and International designers working exclusively with boutiques around the world, Lili The First has stylesthat are unique, sophisticated, high quality, only available in small quantities but in a wide range of sizes.
In addition to their regular designers, LiLi The First is also adding two strong talented women designers to their chic league: My London Flat from Houston, Texas, who creates one of a kind necklaces from rare 18th century shoes or belt buckles combined with pearls (upper left photo) and Adonisis from Tokyo, Japan, who works with cotton and chiffon for the most unexpected yet elegant looks (upper right).
Lili The First is located at 1419 Wisconsin Avenue in Georgetown.