Lights, Camera, Fashion Pop-up Shop Comes to Cady's Alley in March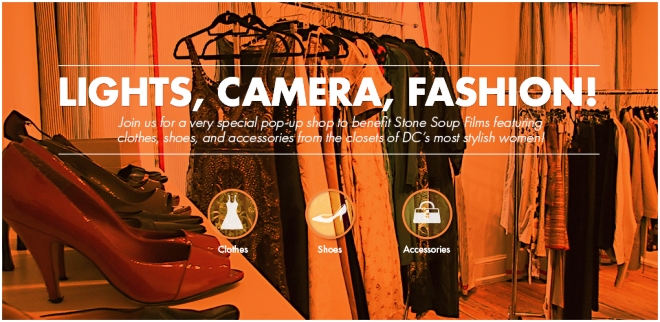 Stone Soup Films invites you to its "First Dibs" Kickoff Party for the 2nd Annual Lights, Camera, Fashion Pop-up Shop to be held on March 6 from 7:00 to 9:30 p.m. at 3330 Cady's Alley in Georgetown
Stone Soup Films has collected dozens of racks of designer clothes from DC's most stylish women. Fill your closets and assist those producing pro-bono promotional films in DC.
The shop will also be open on March 7 and 8 from 10 am to 6:00 pm.
Tickets to the "First Dibs" Kickoff Party are $40. Click here for additional information and to purchase tickets.