Life happens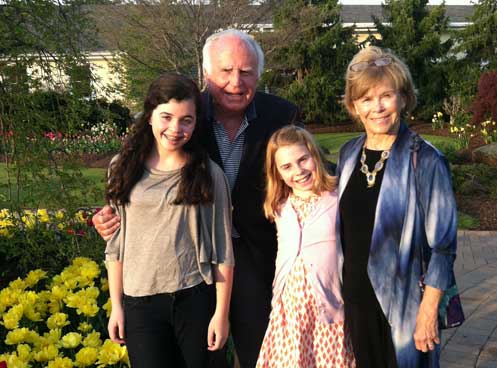 "Life happens to you while you're busy making other plans."
If there were a manual for mothers, this quote from John Lennon could be the header. The truth is, we never know what we're going to get. Our kids surprise us in every way imaginable. If we're lucky, it's mostly good. But we all know life--and our children--are not perfect. And we, as parents--and people--are not perfect. We need to try our best to stay positive and flexible when "life happens." Then there are our computers. Yep, they can be imperfect as well--especially when our children make too many movies on them, overloading the system.
So on that note, let me tell you what just happened to me. I was busy writing a Mother's Day column for The Georgetown Dish. Getting started was problematic. I couldn't figure out what my message was. Did I want to write about my mother, my role as a mother, what we try to teach our children, what our children teach us. As I was writing, I knew I was teetering on being overly sappy. I was, as my minister Luis Leon likes to say, "indulging my nostalgia."
In any case, I'm sitting at a table at Patisserie Poupon, fully loaded on carbs and caffeine, typing up a storm. Blah, blah, blah...Be kind...Be polite...Be happy...Be grateful...Help others. The screen goes black. Everything I'd just written was sucked into some black hole.
Help! I'm in the middle of writing about how grateful I am for my children and how important gratitude is in life. Hmmmmm. Looks like the computer is not so grateful for all the movies my little darlings have made.
So here's my first thought: I think I'm going to cry. But I'm in a public place, so this isn't a viable option.
Second thought: Smash the computer. Now what would I do if my children did this? Definitely not an option.
Third thought: Think about what I'd say to my children.
Good question. What would I tell them? I'd tell them what I always do: Take a deep breath, have a glass of water, and go for a walk. Things will be better when you get back. Have faith.
So that's exactly what I did. And where did I get this advice? My mother, of course.