Calendar
|
March 27, 2022
|
Letterpress Fun on Book Hill
Free outdoor letterpress demonstration.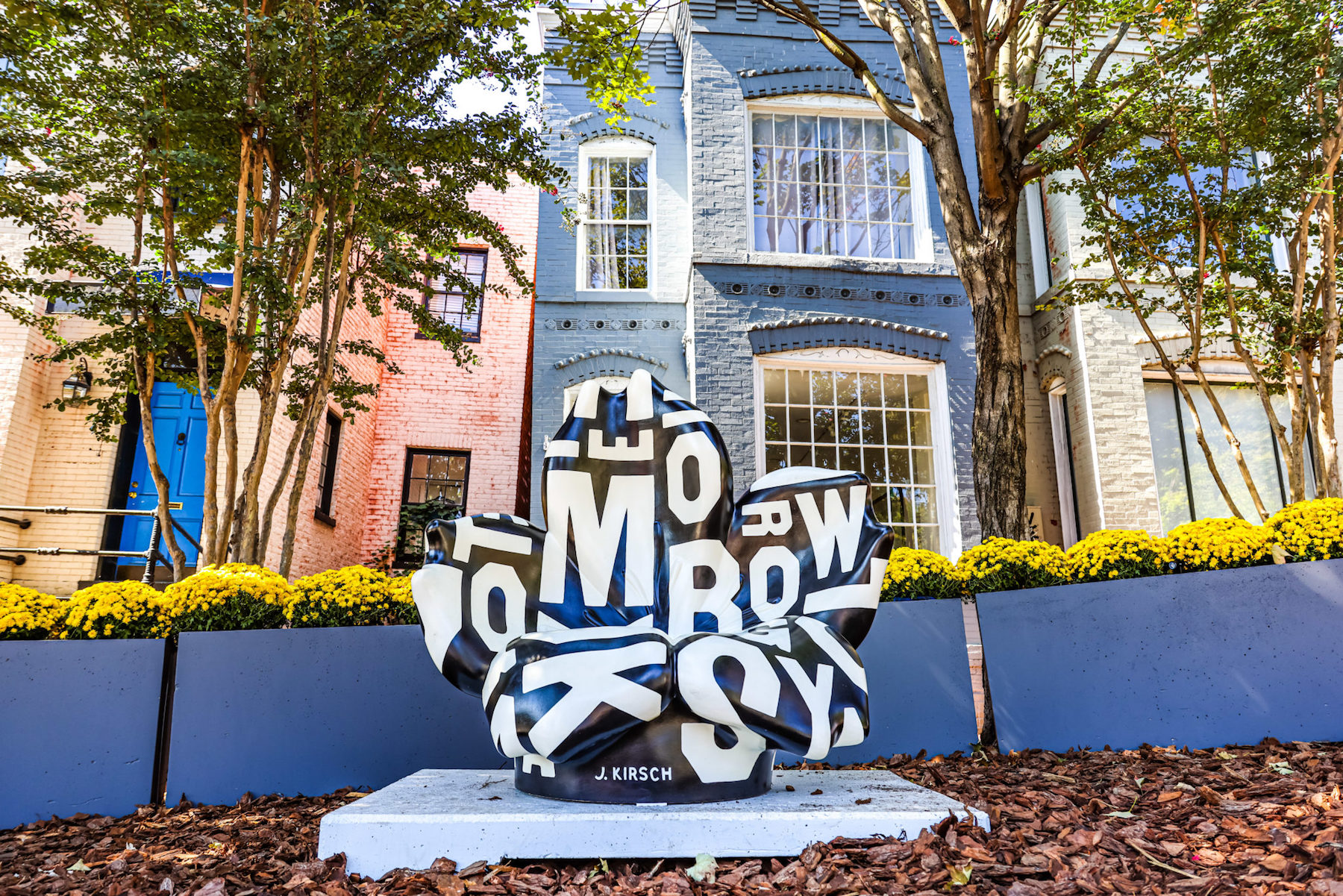 Join artist Jesse Kirsch for a morning of letterpress fun for the whole family on Saturday, April 9 from 10:00 am till 1:00 pm.
ABCDC by artist Jesse Kirsch was created for the National Cherry Blossom Festival's 2021 public art exhibition, Art in Bloom. This beautiful piece now resides in the small park in front of 1666 Wisconsin Avenue in Georgetown. 
It's a free outdoor letterpress demonstration in front of his sculpture. Print your own letterpress coaster featuring ABCDC on an antique 1960s printing press. Register here.