Let The Grill Room Take You to Tuscany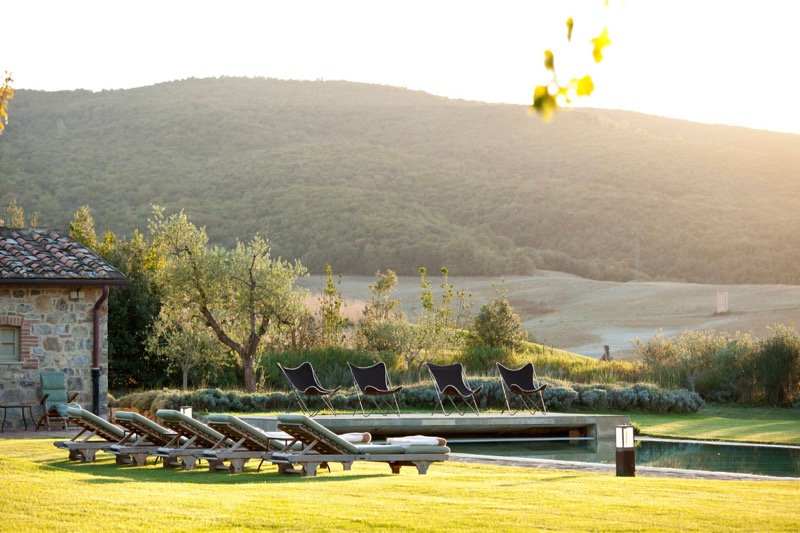 "Washington, D.C. has truly blossomed as a culinary destination in recent years, and we are excited to contribute to the capital's food and wine scene with this special series," said Pascal Forotti, Managing Director at Rosewood Washington, D.C.
If you missed their first fabulous dinner with RdV Vineyards last week, don't despair.
Starting in Tuscany, three more very special dining experiences celebrating local and international wines at The Grill Room await.
Wednesday, February 28th
With wine production dating back to 1888, Castiglion del Bosco was the first to bottle what would become Tuscany's most prestigious red wine denomination, Brunello di Montalcino. Now owned by Massimo Ferragamo, the estate is a destination for wine connoisseurs worldwide, with facilities that are considered to be among the best in all of the region.
Featured wines:
Castiglion del Bosco 2016, Chardonnay IGT Toscana
Castiglion del Bosco 2013, Brunello di Montalcino DOCG
Castilgion del Bosco 2012, Campo del Drago – Brunello di Montalcino DOCG
Castilgion del Bosco 2010, Millecento – Brunello di Montalcino Riserva DOCG
Menu:
Sea Trout Chowder with Celery Root, Potato, Vadouvan
Veal & Porcini Ravilolini with Sage, Pecorino
Roasted Virginian Pheasant with Parsnip Gratin, Black Trumpet Mushrooms, Natural Jus
Roasted Lamb Saddle with Persilade, Charred Eggplant
For reservations, click here.
Wednesday, March 21st
Stag's Leap grapes were first planted at this California vineyard in 1872, which led to the production of 40,000 gallons of wine less than 20 years later. Following a hiatus that lasted until 1972, Stag's Leap is now revered as one of the most impressive estates and wineries in the region and is led by legendary winemaker Christophe Paubert, who helps to achieve the estate's philosophy of balance.
Featured wines:
2016 Aveta, Sauvignon Blanc
2016 Karia, Chardonnay
2015 Artemis, Cabernet Sauvignon
2014 Fay, Cabernet Sauvignon
Menu:
Scallop Crudo with Blood Orange Ponzu
Burrata Mozzarella with Poached Pear, Prosciutto Di Parma, Hazelnut
Beef Cheek Tortellini with Black Truffle, Locatelli Pecorino
Grilled New York Sirloin with Swiss Chard, Caramelized Cipollini Onion, Bordelaise
For reservations, click here.
Wednesday, April 18th
A more recent addition to the wine landscape, The Prisoner Wine Company blends classic and unexpected varieties from California's best wine regions to make wines that are approachable yet thought-provoking. Inspired by the "mixed blacks" made by Italian immigrants who originally settled in Napa Valley, and unbound by traditional blends or appellation restrictions, the winemaking team brings together exceptional fruit to produce five bold and intriguing wines: The Prisoner, Blindfold, Saldo, Cuttings, and Thorn.
Featured wines:
Blindfold, White Blend
Saldo, Zinfandel
Cuttings, Cabernet Sauvignon
The Prisoner, Red Blend
Menu:
Farfalle Pasta with Maryland Blue Crab, Lemon, Pepper
Crisp Suckling Pig with Cherry Fennel, Honey Gastrique
Grilled Beef Short Rib with Broccoli Rabe, Bordelaise
Humbolt Fog with Cypress Grove, Goat Cheese
For reservations, click here.
*/