Legendary Watergate Hotel Reopens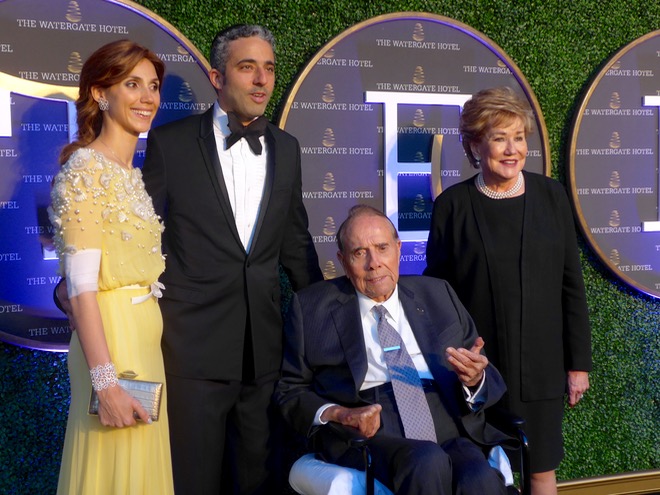 Tuesday evening marked the eagerly awaited return of a legendary property. Owners Jacques and Rakel Cohen of New York-based international real estate developer, Euro Capital Properties, celebrated the grand reopening of the iconic Watergate Hotel following a $125 million renovation.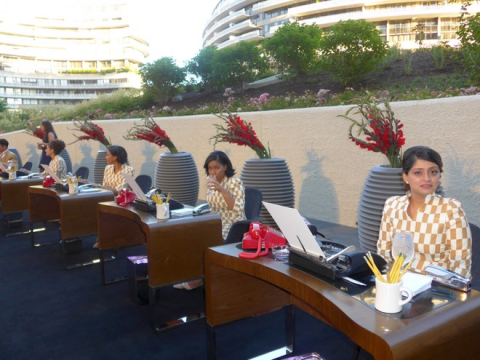 VIP's including former Kansas senator and 1996 Republican presidential candidate Bob Dole and wife Elizabeth Dole, actor Vincent De Paul, William Kennedy Smith and his wife Anne Henry and Ambassador of Equatorial Guinea, Miguel Ntutumu Evuna, among others, celebrated the reopening of the historic property.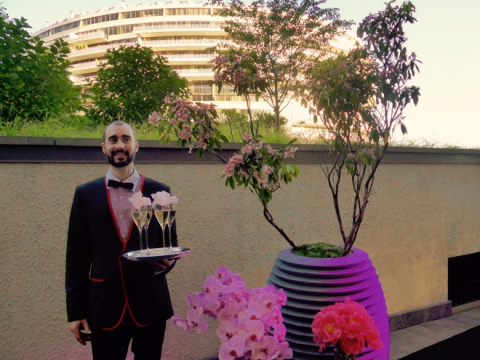 With a playful nod to The Watergate's distinct heritage, guests checked in with 1960's-inspired secretaries -- complete with typewriters, rolodexes, and cigarettes on the desk. The extravagent black tie mid-century-themed opening party dazzled guests with sumptuous decor, impeccable service, ever-flowing champagne and delicious cuisine.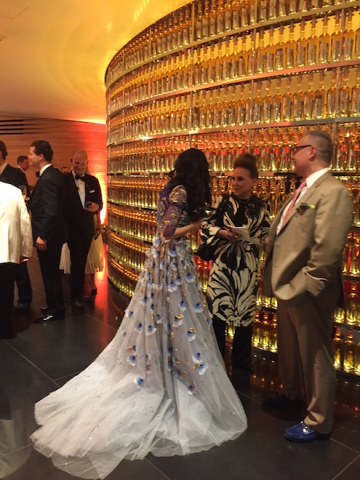 Festivities began on a red carpeted terrace and continued into the Moretti Ballroom, named after Italian architect Luigi Moretti who originally designed the hotel to look like a sail on the Potomac.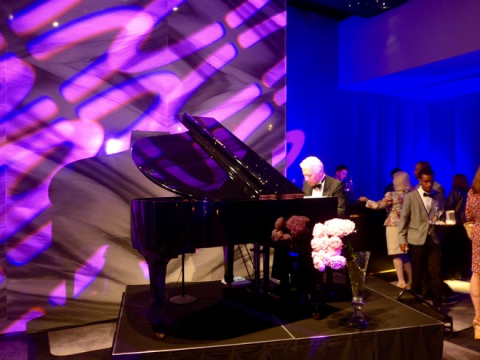 The hotel's current owners tapped world-renowned designer Ron Arad and Italian designer Moroso to complement the avant-garde architecture with bold curves and mid-century modern design while restoring some of hotel's original structures including the staircase and indoor pool. Acclaimed architectural and interior design firm BBGM was the architect for the project.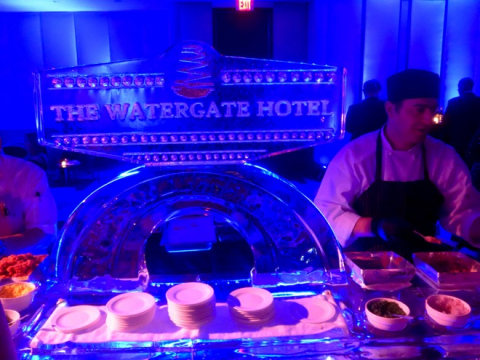 "The Watergate is undoubtedly one of the most glamorous and illustrious hotels in the world," said Rakel Cohen, Senior Vice President of Design and Development, Euro Capital Properties. "We paid meticulous attention to every detail in its renovation and we're excited to bring our vision to life. Its intrigue is driven by evocative design, from the deep-rooted retro feel to the mystique that lies behind every curve of the hotel's architecture."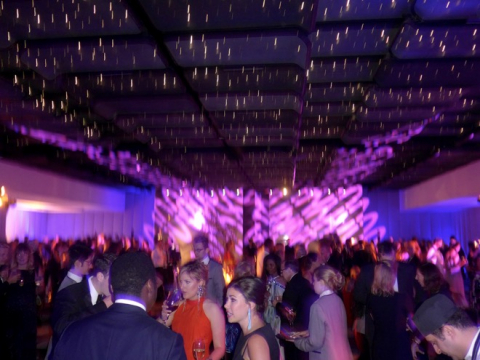 Before a music-filled evening of dancing, guests enjoyed cocktails, a lavish buffet, including an ice sculpture sushi bar, and signature whiskey tasting in The Next Whiskey Bar.