The Latest on Rose Park Play DC Concept Design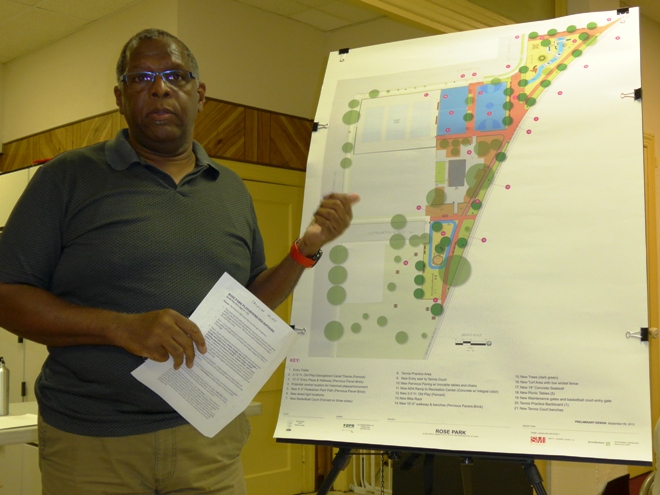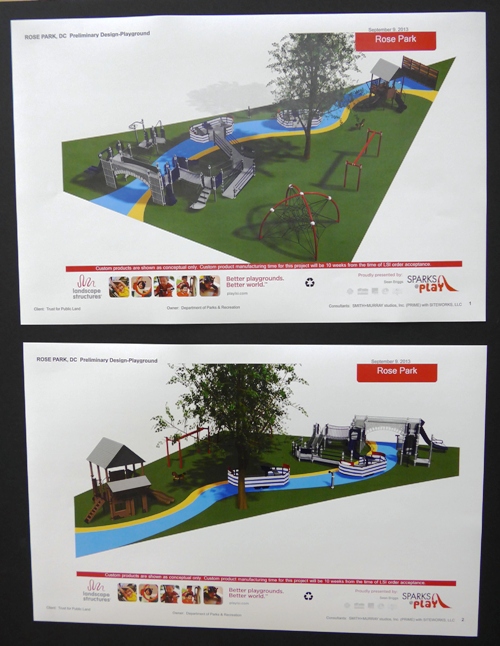 Wednesday evening, Friends of Rose Park met with DC Department of Parks and Recreation (DPR) to discuss the second Concept Design Plan released by Play DC/DPR and the Trust for Public Land (TPL).
Rose Park is one of more than 30 playgrounds citywide getting upgrades and makeovers as part of the Play DC initiative.
DC DPR Director Jesus Aguirre introduced the revised concept for the design build to a group of 30 residents, explaining the intent is to "reflect the community use."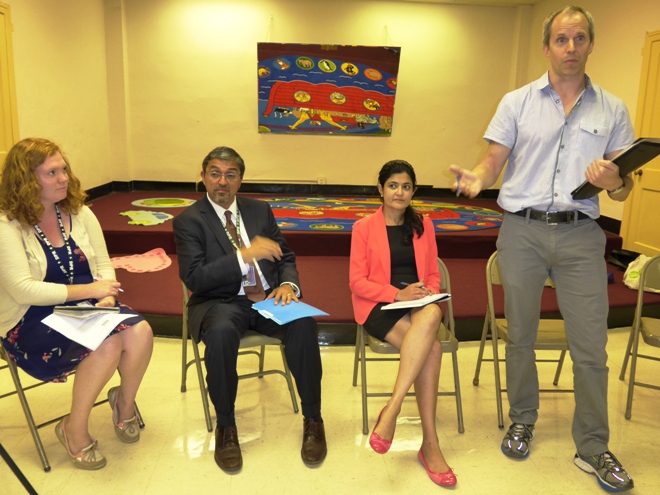 DPR's concept designer, Glenn Smith outlined the circulation paths for joggers and bikers, described a new five-foot path with signage to discourage bikers, and explained how the three distinct park areas would be connected. Included in the design is an ADA ramp, bike racks, a 15-foot promenade, benches, addition of 14-15 trees, permeable paving, and swings for tots and handicapped.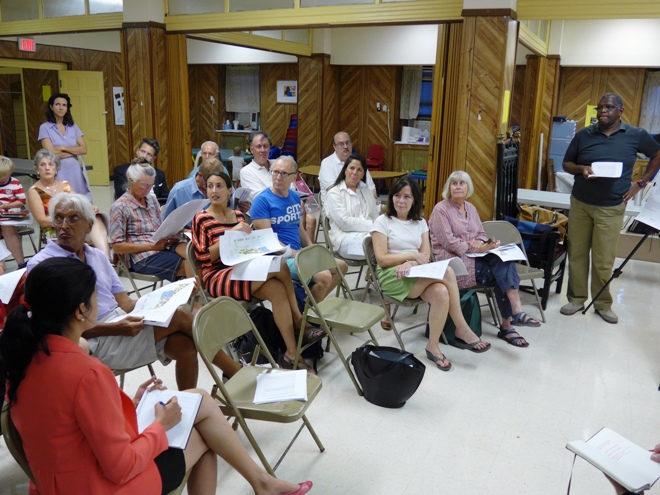 ANC Commisioner, Tom Birch asked, "To what extent do you take advantage of what's there now? My dead dogs' names are on those bricks." TPL's Kent Whitehead assured the group that the bricks would be moved and reused.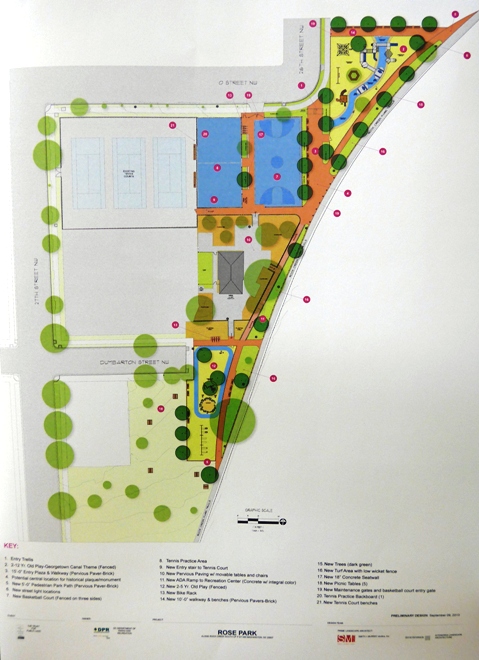 Of concern to many residents was the potential impact of the design on the Rose Park Farmers Market, an important part of the neighborhood, a place not only for shoppers, but for the community to meet. DPR assured the group that finding sufficient space for the market would be addressed.
Other issues raised were types of sandbox sand proposed, maintenance of new equipment, proximity of trash to properties, sufficient outdoor lighting, size of play areas, seating, lack of an intergenerational theme, and a need for a water fountain. Upgrades to the receational center were deemed beyond the scope of the project.
This latest design is available on-line for public comment through September 16, 2013.
Once DPR incorporates public comments, they will post the final design on-line before presenting to the Advisory Neighborhood Commission (as publicly requested by David Abrams) and Old Georgetown Board.