Late Night Action at Citi Open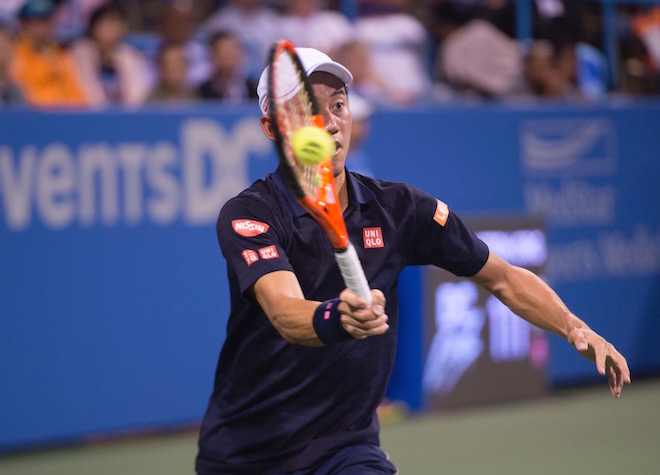 Crazy rain delays Thursday, drama and upsets had Citi Open matches being played past 2:00 am.
Friday's Citi Open quarterfinal matches features both day and night sessions and there definitely will be drama on display. Guaranteed.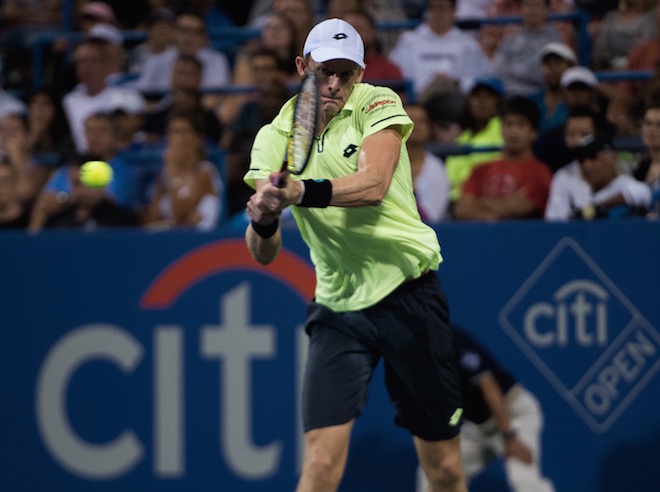 Unknown Indian youngster Yuki Bhambri, whose fallen opponent's include last year's champion Gael Monfils, isn't the only Cinderella story playing out this weekend. American wild card Tommy Paul has also reached the quarters along with countryman and No. 8 seed Jack Sock. Sock has a tough matchup against Canadian Milos "The Missile" Raonic, while Paul has it even tougher against 2015 Champion Kei Nishikori.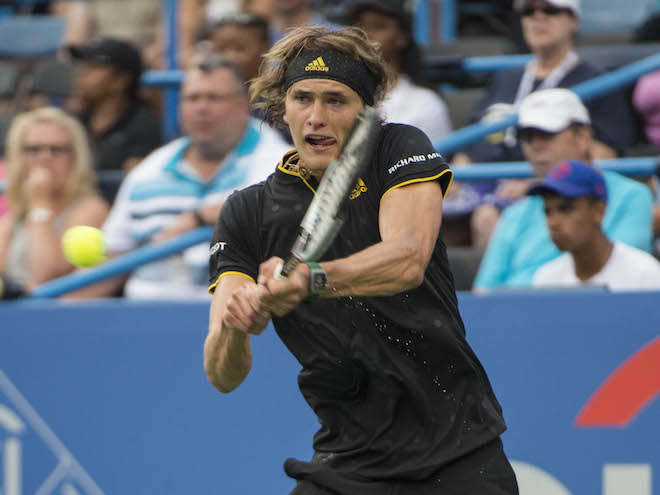 Bhambri, who had to play his way into the tournament in the qualifying rounds, faces 6'10" South African Kevin Anderson and his 140 mph serve. Despite being favored over his next opponent, Anderson pulled off an upset of his own Thursday by beating No. 1 seed Dominic Thiem. In the night's marquee match, Anderson's behemoth serve was broken twice by Thiem, however he continued to pull out clutch forehand winners, leaving Thiem frustrated throughout the three set match.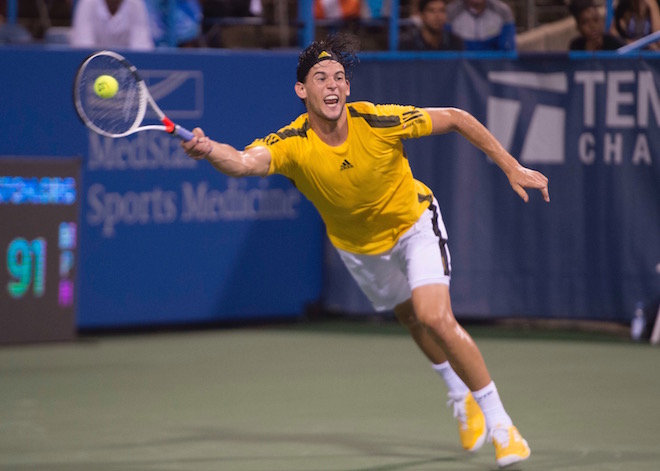 Alexander Zverev, my pre-tournament pick to win, has to deal with the vexing Russian Daniil Medvedev, who used precariously timed trainer sessions versus an exasperated Steve Johnson to turn the emotional tide of a match he was losing into a victory. Medvedev then managed to beat No. 4 seed Grigor Dimitrov in yet another upset match to reach the quarterfinals.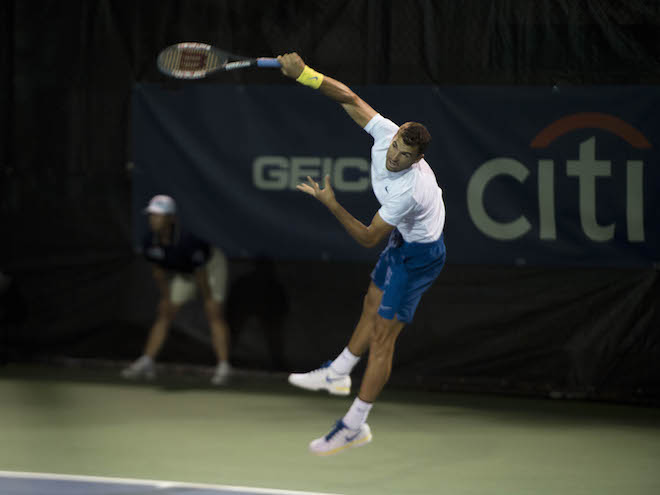 All the emotional variables involved in more potential upsets combined with a clash of serious talent guarantees entertainment for Citi Open fans this weekend, regardless of whom you're pulling for.