The Last Changing of The Guards?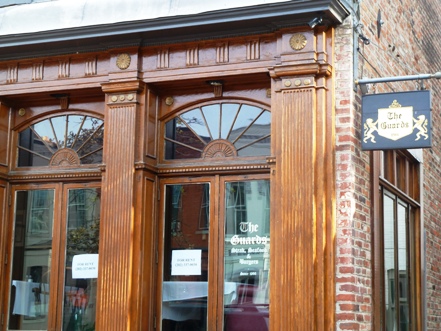 There's a rent sign in the window now. For many Washingtonians and tourists, the closing of The Guards represents the end of a very long era.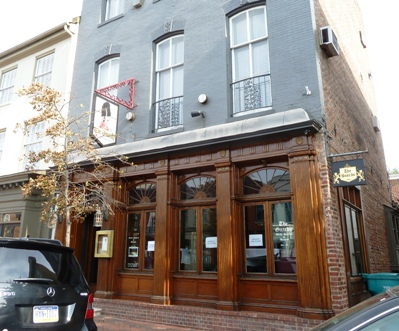 Established in 1966, it's been said Frank Sinatra and the Rat Pack hung out there, and more recently under the ownership of Hossein Shirvani, visited by Sylvester Stallone and John Travolta. According to The Washington Post, the owner has chosen not to renew the lease.
Ever popular for a beer and burger especially at the two cozy window seats facing M Street. Popular for decades with neighbors, visitors and college kids.
The wood-paneled main dining room was designed to resemble a ship with inviting fireplace. Downstairs, another bar area, previously outfitted with banquettes, and that huge early 20th century historic fireplace mantle transplanted from New York City, with carved gryphons, in the aptly named Gryphon Room.
Has Georgetown lost another landmark for good?