Ladies leading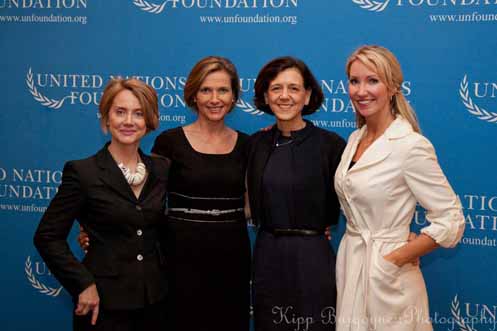 Females -- bright and extraordinary -- joined together this past Saturday evening at Citiesto to celebrate the inaugural day-long Women Leading the Future conference presented by Ladies D.C. and the UN Foundation. The conference brought some of the most powerful women in America together to discuss major issues and topics important to women today. Discussions focused on where women are today and how they can become stronger, more effective leaders as well as the importance of their leadership as we head into the future.
Guests snacked on hors d'oeuvres and hoisted cocktails to the success of the program which took place earlier in the day at the Navy Memorial Heritage Center.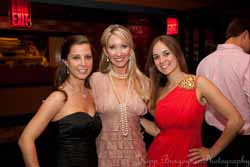 Among the featured speakers were Pat Mitchell, 37-time Emmy winner, first female CEO and President of PBS and current President and CEO of the Paley Center for Media, executive life coach and best-selling author, Margie Warrell and Executive Vice President and Corporate Comptroller of American Express Company, Joan Amble.
Ladies DC (LDC) is a members-driven organization, with well over 1200 members in the DC area, and expanding rapidly in other cities as "Ladies America." LDC members are connected to one another and their community through information sharing and monthly events, such as networking functions, brunches, speaker events, charity fundraisers, summits, panels, and more, with a focus on growing professionally and personally. For more information, please visit www.LadiesDC.com.
The United Nations Foundation (UNF), a public charity was created in 1998 with entrepreneur and philanthropist Ted Turner's historic $1 billion gift to support UN causes and activities. UNF builds and implements public/private partnerships to address the world's most pressing problems, and works to broaden support for the UN through advocacy and public outreach. Through UNF campaigns and partnerships, the Foundation connects people, ideas, and resources to help the UN solve global problems. The campaigns UNF conducts reduce child mortality, empowers women and girls, creates a new energy future, secures peace and human rights, and promotes technology innovation to improve health outcomes. These solutions are helping the UN advance the eight global targets known as the Millennium Development Goals (MDGs). For more information, visit www.unfoundation.org.
.