Culture
|
January 11, 2023
|
La Galette des Rois
The King's Cake celebration at Embassy of France.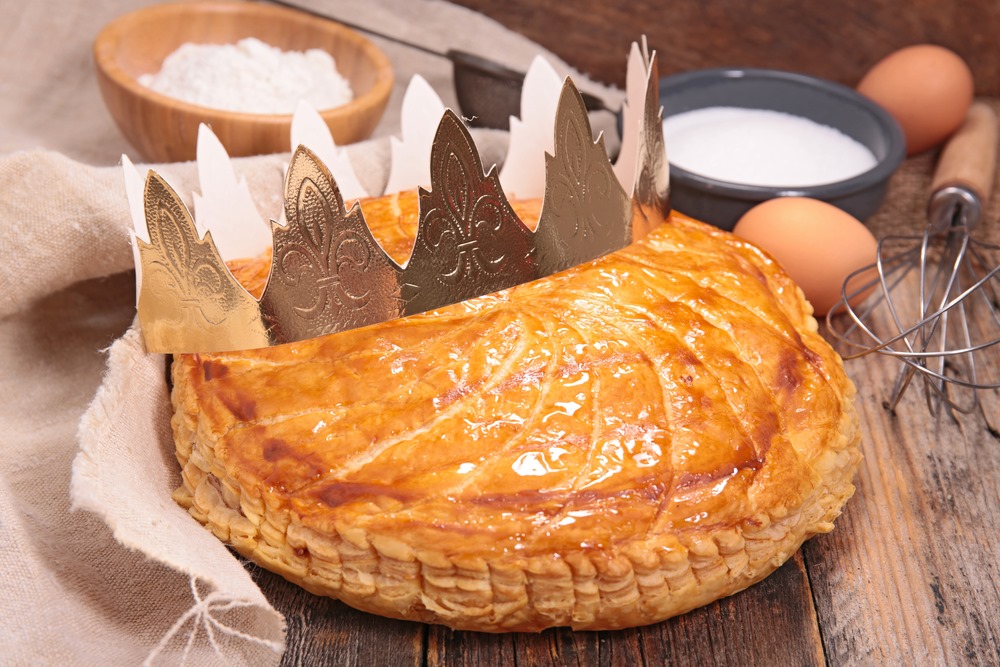 Come on your own or with friends Saturday, January 21, 2023 from 6:00 pm - 9:00 pm at Embassy of France.
During the entire month of January and even a little beyond, families and friends gather to celebrate the 700-year old tradition of Galette des Rois (The King's Cake). The cake, traditionally topped with a golden paper crown, is a sweet and delicious puff pastry confection with almond-flavored frangipane filling. The person who will end up with la fève, a small porcelain charm hidden in one of the slices, becomes a "King/Queen for the Day."
Enjoy a most traditional yet lively evening featuring:
Delicious Galettes des Rois prepared by Fresh Baguette
Hors-D'oeuvres prepared by Chef Daniel Labonne, Executive Chef at the Embassy of France - VIP Hour only
Degustation of Jambon de Bayonne, a delicate and delicious cured ham from the Basque region of France.
Selection of delicious French cheeses, cold cuts and veggie options.
Open bar all night - Enjoy a glass of Champagne and bubblies or other wine from France Excellent red, white and rosé wines from Bordeaux, Burgundy, Loire Valley, Alsace. Rhone, Provence, etc.
European Beers
Live music
Network with fellow Francophiles, French VIPs, diplomats, and professionals.
The event is organized by the French American Chamber of Commerce as a festival of French wine and hors-d'oeuvres.
Due to security considerations at the embassy, you must reserve a ticket in advance to attend this event. All guests must be 21 and over.
Purchase tickets here.
Embassy of France is located at 4101 Reservoir Road in Georgetown.