Kwame Brown must temporarily step aside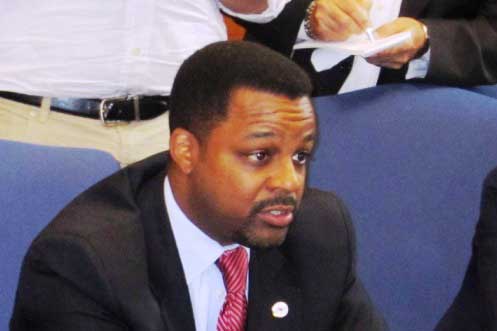 Last month, Ward Five Councilmember Harry Thomas, Jr. relinquished his chairmanship of the Council's Economic Development Committee. The action came two days after D.C. Attorney General Irv Nathan revealed scathing allegations about Thomas's use of more than $300,000 in taxpayer money to fund a luxury SUV, golf outings, hotel stays and other personal extravagances.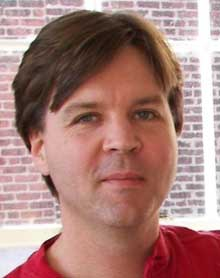 Just yesterday, the DC Board of Elections and Ethics struck out against Council Chair Kwame Brown with serious allegations of election misconduct. What began as an audit of Brown's 2008 at-large Council reelection campaign by the BOEE has snowballed in a matter under review by the U.S. Attorney. The well documented allegations include: failure to report 210 contributions totaling $102,000; failure to report 53 expenditures totaling $169,000; an undisclosed bank account on which Brown's brother, Che, was a signatory; inability to substantiate $174,000 paid to a company owned by Brown's brother, and more. In the face of these allegations and the very serious District and federal investigations, it is time for Brown to take a page out of Thomas's book and cede his authority as Council Chair until the allegations are cleared up. While we presume innocence, Brown is in a highly influential position. He has taken control of the Committee on Economic Development, he chairs the Committee on Education and holds sway over virtually all legislative matters conducted by the Council. Wielding such power while at the same time under investigation by local and federal authorities is inappropriate. With a simple stroke of the pen Brown can hand over his authority as Chair of the Council to the current president pro tempore, Ward Three Councilmember Mary Cheh. Brown needn't resign and forgo his vote or his paycheck. However, this powerful action would show that he puts the integrity and of the body ahead of his personal, political stature. If vindicated, the role and responsibilities of Chair will be awaiting his return Brown hasn't helped his own cause. Office of Campaign Finance officials have noted the Brown campaign's unwillingness to provide requested records. This stonewalling an investigation is conduct unbecoming of an elected official. Also, Brown has offered no plausible explanation for the allegations. Statements made by Brown have been contradictory and his oft-used "administrative errors" excuse is flimsy, at best. Indeed, Togo West, Jr., chairman of the BOEE said, "We think there's criminal activity here," to justify his vote to refer Brown's case to federal authorities, If Brown doesn't immediately announce his willingness to temporarily step aside, the Councilmembers who earlier had leaned on Thomas to give up his chairmanship must do the same with Brown. While taking on Brown – viewed by some as petulant – comes with it inherent risks, it is the right thing to do. Voters didn't elect the Council to simply pass laws and spend money; Councilmembers were elected to lead and rise to challenges. This is one such challenge (and really, seeking to temporarily clip Brown's wings is hardly an act tantamount to a profile in courage, given the nature of the charges and investigations facing him). In all likelihood, though, Brown will dig in his heels. Pressure from his Council peers may be necessary, as it was in the Councilmember Thomas case. But this last resort will, if necessary, force Brown to do what he has failed to do so far: promote and protect the integrity of the D.C. Council.
Chuck Thies is co-host of WPFW's "DC Politics" show and a resident of Mt. Pleasant.