Calendar
|
September 8, 2022
|
Kolonien Live at House of Sweden
Swedish folk revival concert.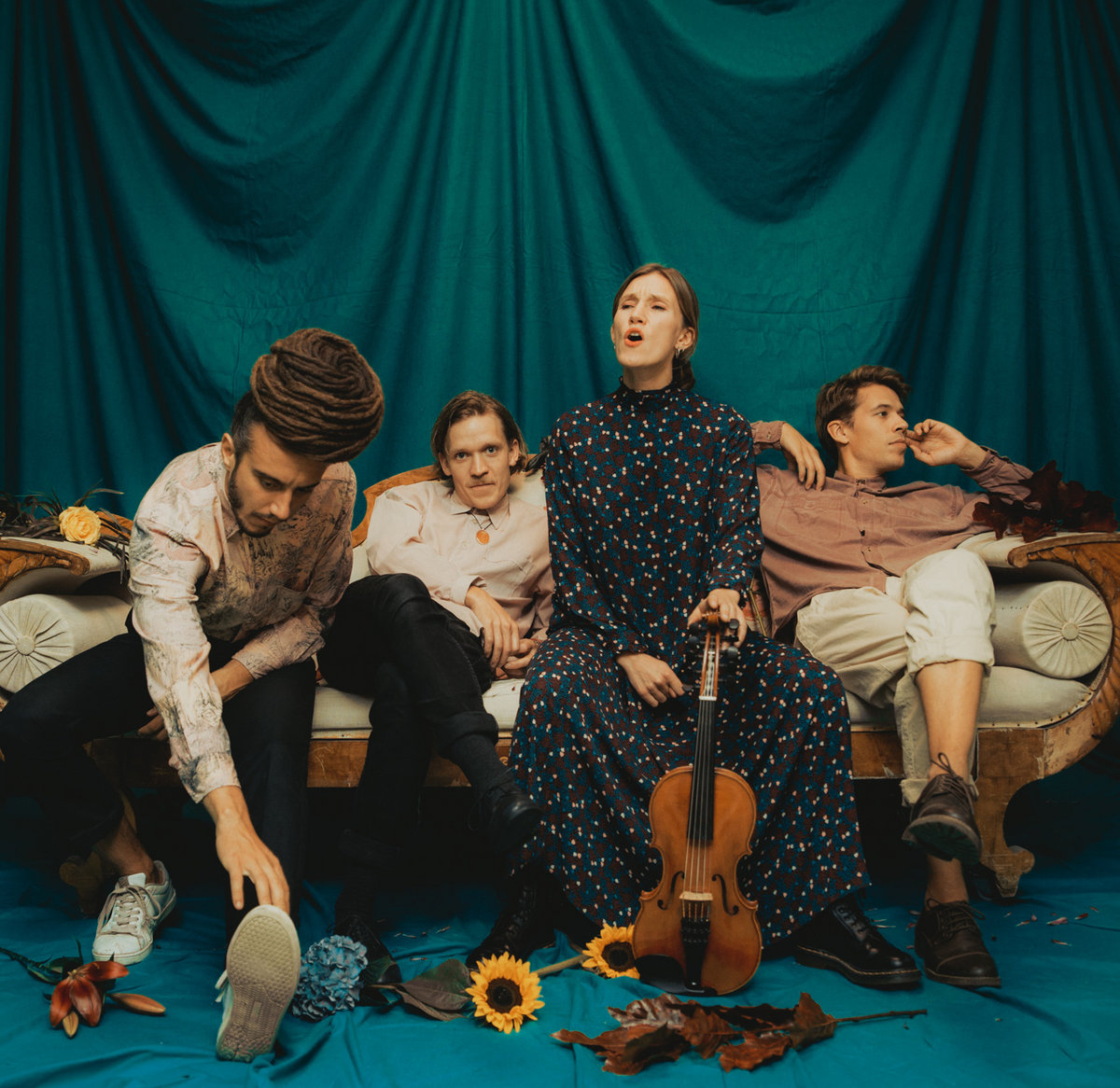 Enjoy a rooftop concert with Kolonien on September 20, 2022 from 6:00-8:30 pm at House of Sweden. Purchase ticket here.
This four-member family band from Sweden has been one of the leading voices of the Swedish folk revival for over a decade. With a sound that blends acoustic roots music with anthemic, sing-along pop, Kolonien has a fresh, appealing sound that brings multiple musical worlds together.
Doors open at 6:00 pm, bar will be available.
Show starts at 7:00 pm.
In case of inclement weather the concert will move inside.
About Kolonien
Internationally, they have been referred to as "The Fleet Foxes of Scandinavia" and compared to Mumford & Sons and other greats in the Folk-pop genre. At the same time their music and inspiration are deeply rooted in the Swedish folk tradition as well as nature and the progressive philosophies in the alternative community in which they grew up.
Kolonien consists of the brothers Erik and Arvid Rask, their cousin Anna Möller and their childhood neighbor, Mischa Grind. Although they have played music together since their childhood, Kolonien was formed at a music festival in Tanzania in 2010. Since then, they have toured extensively around the world and gained a dedicated audience both at home and abroad.