Knocked Out!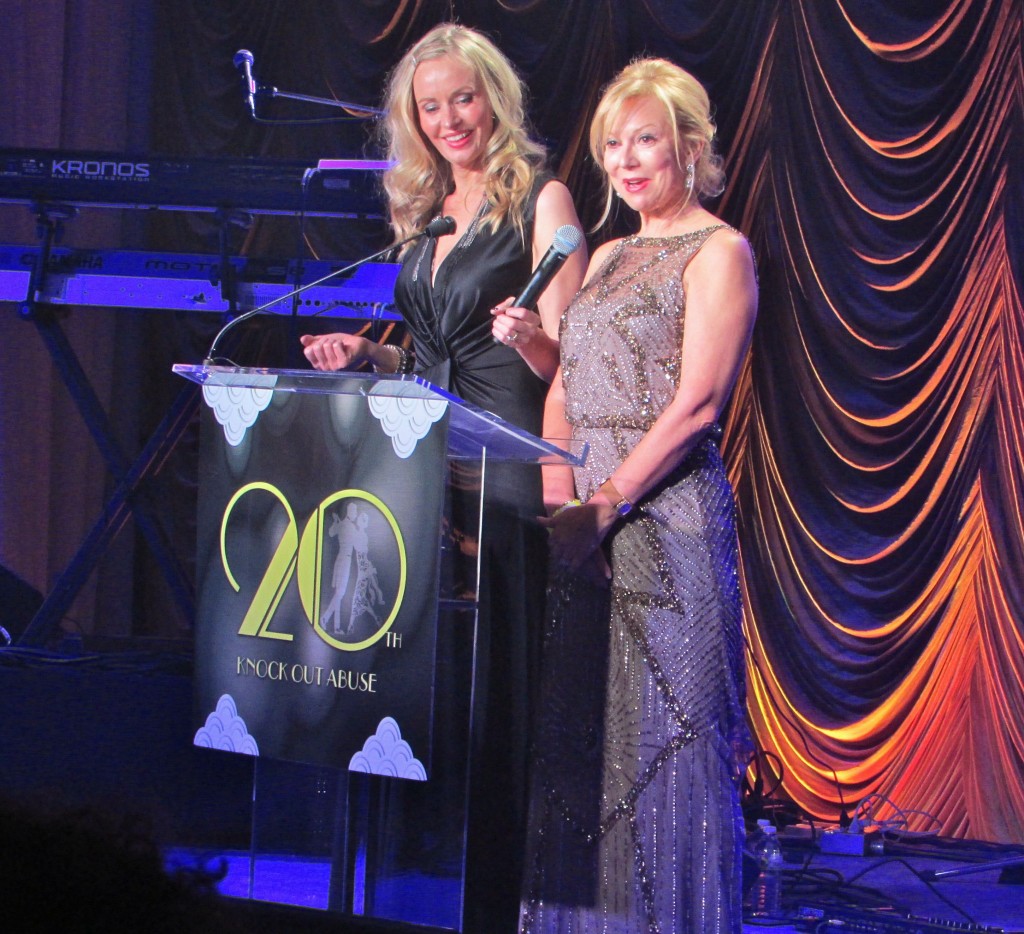 It's kinda fun watching some of our most accomplished hometown girls out of control – such was the case at the 20th Anniversary celebration of Knock Out Abuse, founded by Cheryl Masri and Jill Sorenson.
There hasn't been this much excitement at KOA since 'Fabio' swooned over the ladies some years back while promoting 'I can't believe it's not butter,' or maybe it was the year that a bunch of shirtless men were up for auction. Either way, singer/heartthrob Eric Benet upped them all by getting close and personal with his most ardent admirers.
The scene at The Ritz-Carlton mimicked a 1920s speakeasy with flapper girls decked out in furs, beads, headbands and cigarette holders while sipping the bubbly. The Great Gatsby theme was a knock out and raised almost $600,000.