Kitty Kelley Rereleases 'His Way' on Frank Sinatra's 100th Birthday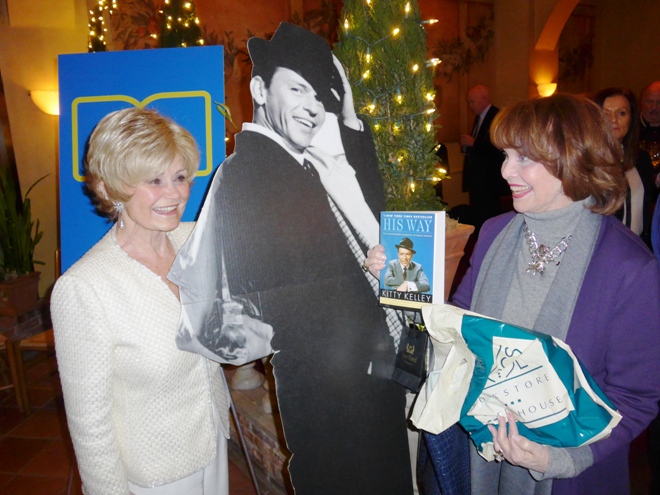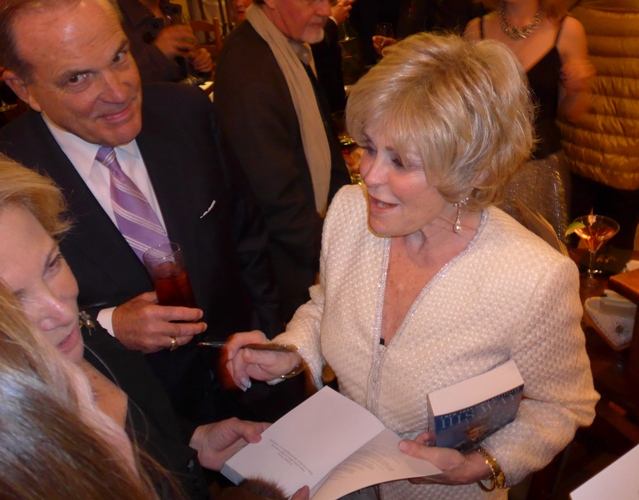 Ol' Blue Eyes would have turned 100 Saturday. As musical tributes pour in around the country, Georgetown's own, acclaimed journalist and best-selling author Kitty Kelley treated her legions of fans to a book signing at i Ricchi. Her 1986 New York Times bestselling unauthorized biography, His Way, was rereleased with a new afterword in honor of Frank Sinatra's birthday.
Wherever she goes, Kelley brings her effusive warmth, lighting up the room and making all those around her feel uniquely special, whether she's host or guest. Wednesday evening, chic in a white wool suit, Kelley hugged and laughed her way around the festively-appointed restaurant as wine flowed and appetizers passed (including mini meatballs nesting in spaghetti), a delicious homage to the celebrated singer's favorite dishes.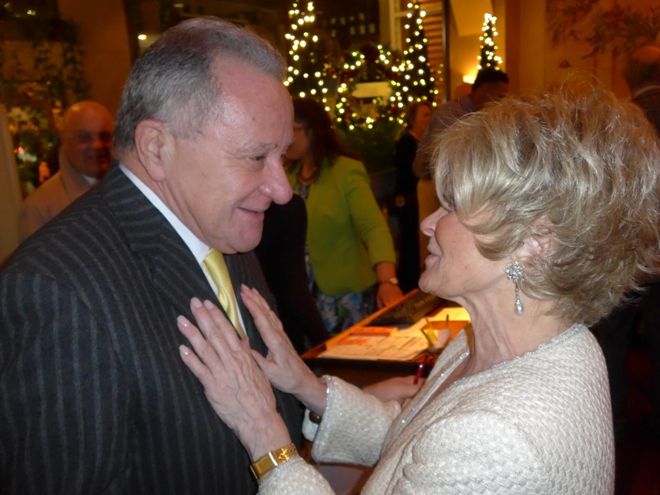 It's been awhile since the book's original release, and easy to forget at what personal risk Kelley published an exposé filled with personal scandal and notorious friendships, especially about such a well-loved entertainer. Her three years of research included pouring through mafia-related material and secret testimony.
In her afterword, the author reveals how invaluable it was to take along friend and photograper Stanley Tretick to interview the crooner's son. "When this book comes out, you'll say you interviewed Frank Sinatra, Jr. and he'll deny it because he'll want to live another day. No one will believe you unless you produce a picture." Sure enough, he did and she could.
A portion of the evening's proceeds benefited Reading is Fundamental.