Kit & Ace Coming to Georgetown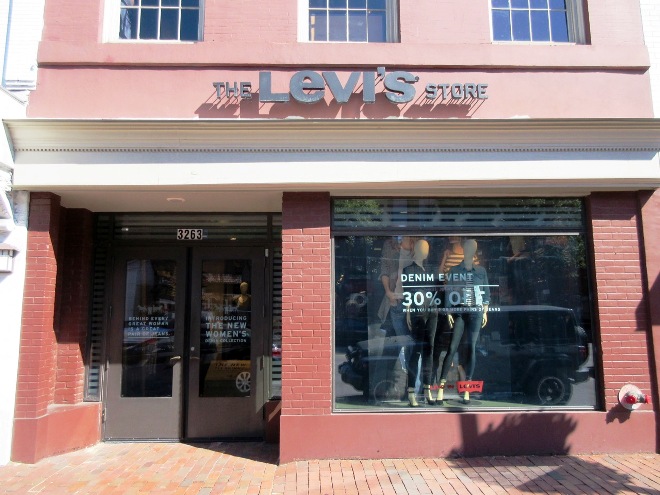 EastBanc, Inc. and Jamestown LP have announced that Kit & Ace, the innovative clothier of men's and women's technical cashmere attire, signed a 10-year lease to occupy the 6,500-square-foot retail space at 3263 M Street NW.
Located in the Levi's Store retail space, this will be Kit & Ace's third DC-area location with plans to occupy the Georgetown site in first quarter 2016 with a grand opening slated for this summer.
With the mantra "feel as good as you look, coffee time to closing time," Kit & Ace clothing is geared for active lifestyles with fabrics that are the best of both worlds; comfortable and practical, stylish and luxurious.
Store founders Shannon Wilson and JJ Wilson, were inspired by the practicality and wearability of Lululemon Athletica products (JJ Wilson's father, Chip Wilson, is the founder of the renowned yoga clothing company Lululemon and Shannon is Chip's wife).
The brand's mission is to provide people with apparel that allows them to do their most important tasks throughout the day; its trademarked "technical cashmere" design incorporates easy care, and chic cozy trends into one thoughtfully crafted product.
"We are pleased that exciting new brands such as Kit & Ace continue to seek out Georgetown as a prime retail location," said Philippe Lanier, vice president of EastBanc. "The brand adds to the fabric of the retail district, embracing a trend that appeals to an active customer who desires a combination of cutting fashion, comfort and function. We believe this brand will appeal to the diverse demographic of Washington. We are delighted to have Kit and Ace join the Georgetown Renaissance portfolio, and the revolutionary brand will fit perfectly into this upscale DC shopping district."