Kinkead's to Open at the Watergate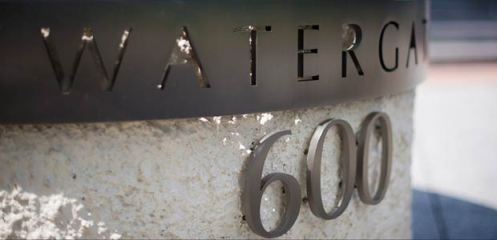 Looks like 600 New Hampshie Avenue, better known as Rivers at the Watergate is about to get a new chef, new name and new owner.
"We are all quite pleased about this! It is a good move for everyone. Bob Kinkead is one of DC's most celebrated 'top chefs' and having him at the Watergate as the new owner, operator and top chef will ensure its place as a destination restaurant. I'm looking forward to patronizing it and look forward to his opening ..." Liz Sara of Rivers told The Georgetown Dish.
Kinkead's, the popular Foggy Bottom brasserie which recently closed, has signed a lease at 600 New Hampshire 'to open a new concept restaurant, according to the Washington Business Journal.