Culture
|
March 2, 2023
|
King Lear
A tour de force for Patrick Page.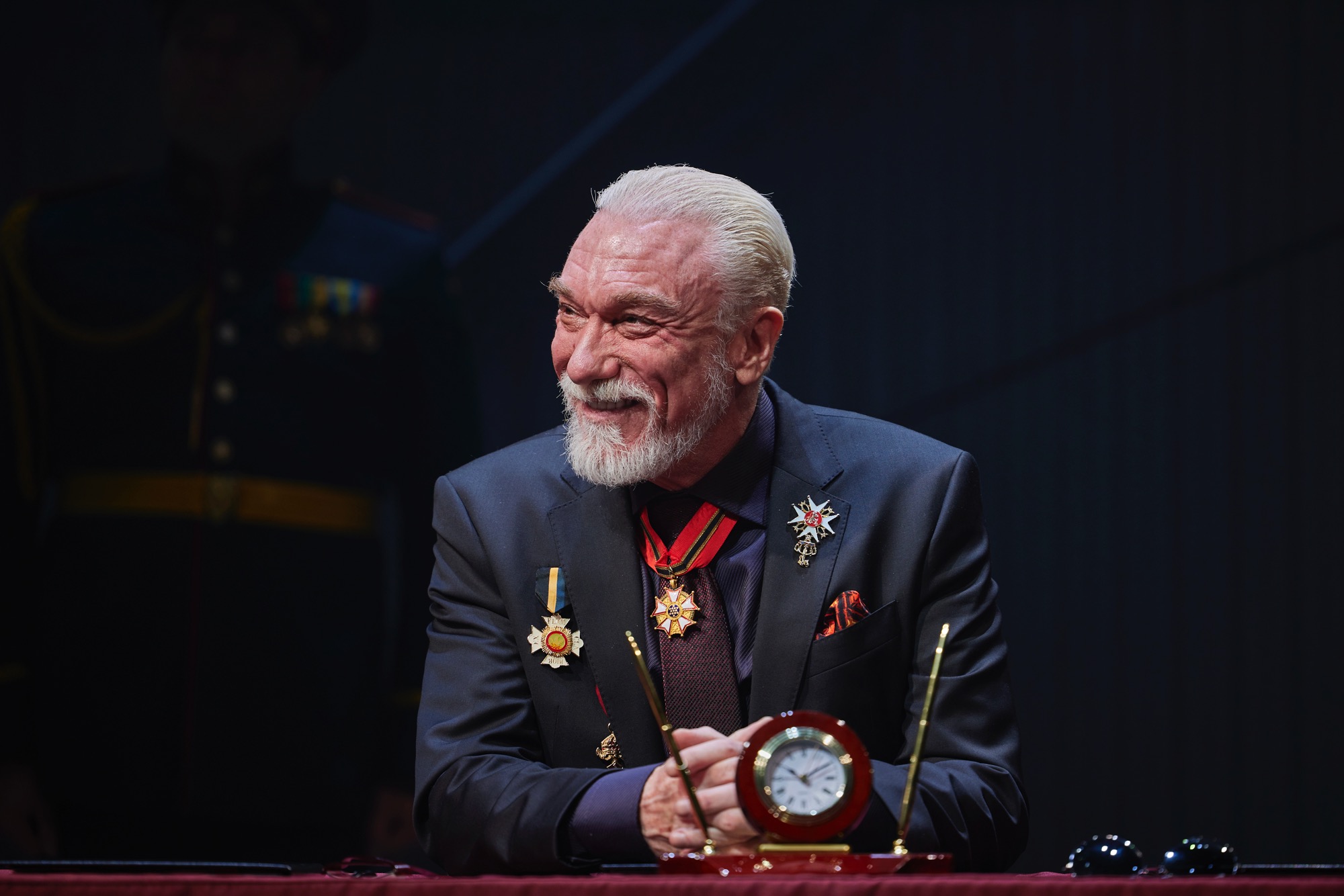 King Lear
This production of King Lear at the Shakespeare Klein Theatre in DC, is a must see. It is directed by the incredibly talented Simon Godwin. He has performed his usual magic on Shakespeare and has made it understandable and riveting with his staging and interpretation. He uses the theater beyond the stage, for his actors to come and go, in dramatic fashion. This Lear shows again how fortunate the Shakespeare Theatre Company is, to get this Brit to not only direct, but as their Artistic Director.
If you have never read or seen it, King Lear is the story of a king who goes mad after bequeathing his fortune and power to his daughters. Lear has three daughters; two, Goneril and Regan, initially fawn over and pledge their love to their father. But Cordelia, his youngest, is more independent and doesn't bow to him or pledge her love. Lear wants to leave his empire equally divided to his daughters and their husbands but Cordelia, who refuses to say she loves him, ends up being disowned. As in so much of Shakespeare there are many stories within the play. One is about Lear's friend the Earl of Gloucester, who has his own troubles with his sons.  So, Lear is caught in a whirlwind of memory. He grapples with power-hungry children and the real threat of losing the empire he created. In his mind, real and imagined worlds collide, creating a political and personal horror threatening to consume his mind.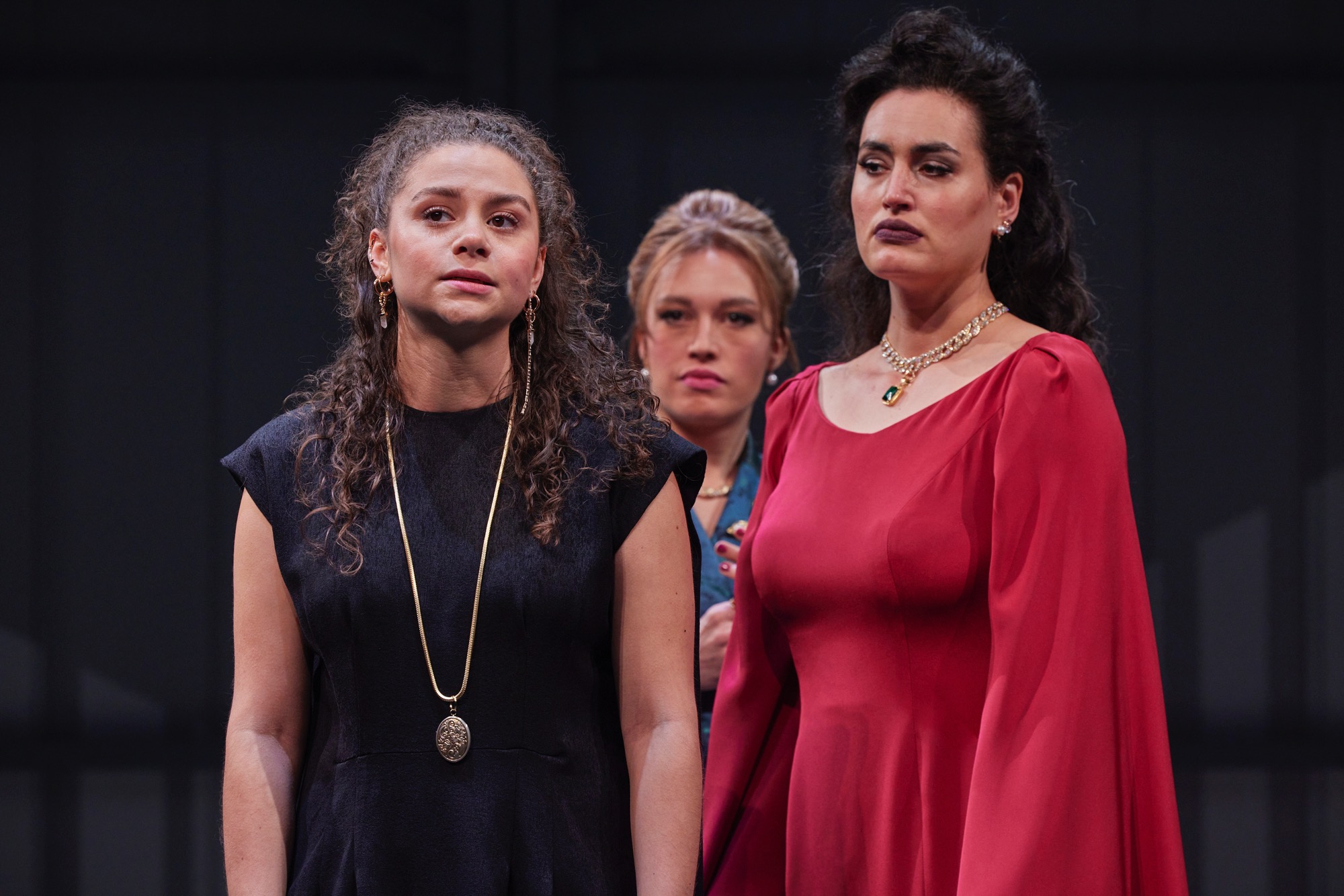 From the moment he steps on the stage, Patrick Page delivers a tour de force performance as Lear. From the opening scene when he is demanding his daughters tell him how much they love him, to his dying breath he commands the stage. He handles his power, but is equally effective as he starts to lose his mind. His ability to show humor and sentiment in such a touching and endearing way, is magic to see. 
His performance is so powerful, all the actors surrounding him are challenged to keep up, and shine in their own right. They all do! That includes his daughters Rosa Gilmore as Goneril, Stephanie Jean Lane as Regan, and Lily Santiago as Cordelia. There is a great performance by Craig Wallace as Gloucester.  But then one has to say the same for Shirine Babb as Kent, Yao Dogbe as Cornwall, Terrance Fleming Burgundy/Curran/French Soldier, Jake Loewenthal as Albany, Matthew J. Harris as Edgar, and Julian Elijah Martinez as Edmund.  Each of them a joy to watch.
The evening would not be as great without the talented creative team which includes; Jonathan Goddard, choreographer; Daniel Soule, Scenic Designer: Emily Rebholz, Costume Designer; Jeanette Yew, Lighting Designer; Christopher Shutt, Sound Designer; Aaron Rhyne, Projection Designer: Michael Bruce, Composer; Robb Hunter, Fight Choreographer; and Tommy Kurzman, Wig & Makeup Designer. 
This production is two- and three-quarter hours with an intermission. You will be enthralled the entire time. King Lear will be at Shakespeare's Klein Theatre until April 8th.  Get your tickets today.